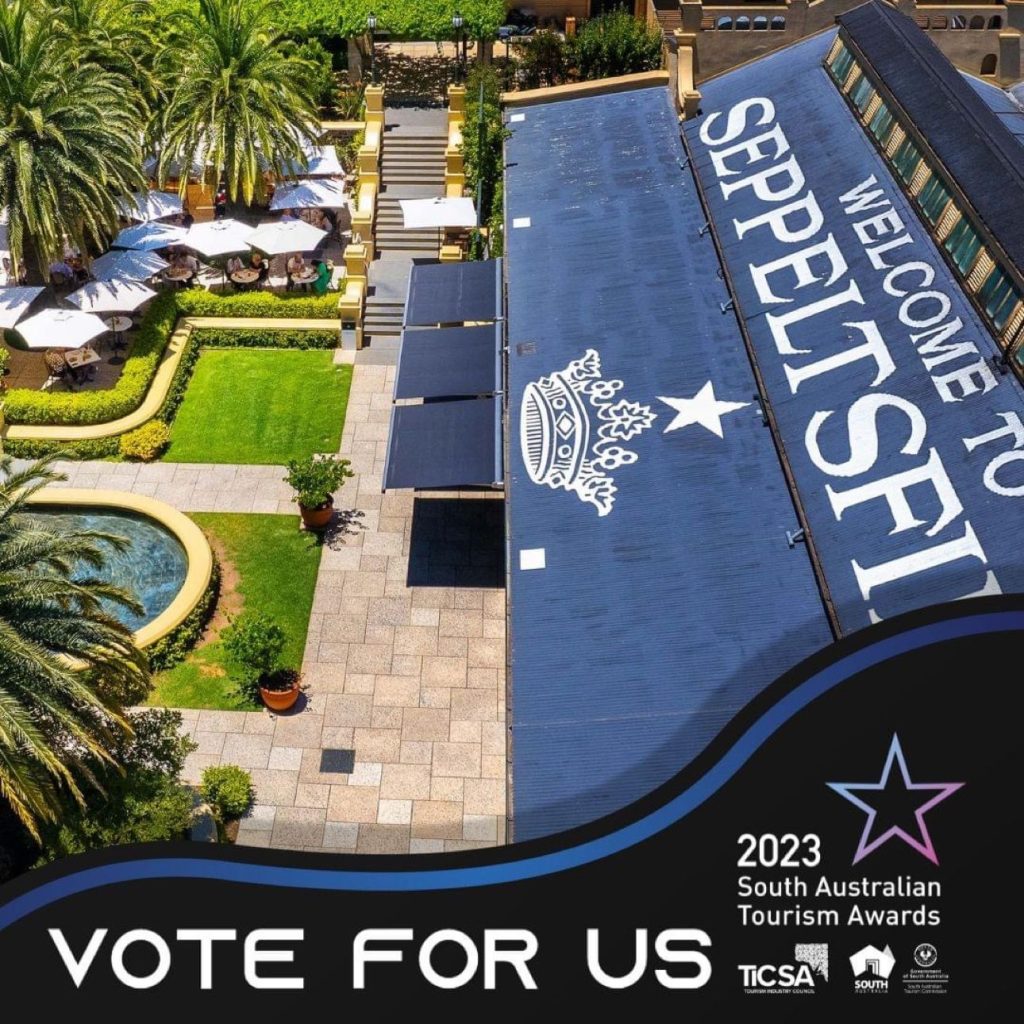 We are excited to once again, be listed as finalists in the  2023 South Australian Tourism Awards.
This is a genuine endorsement of our amazing team and valued Estate partners whose passion, dedication and professionalism deliver an array of wine, food, art and craft, adventure and event experiences.
If you've enjoyed a tasting, tour or experience at Seppeltsfield, it would be greatly appreciated if you could take a moment to vote for us in the Voter's Choice Award, see link below:
Please click here to vote.
In doing so, you'll be in the running to win a range of fantastic prizes, be sure to cast your vote by Monday 16th October