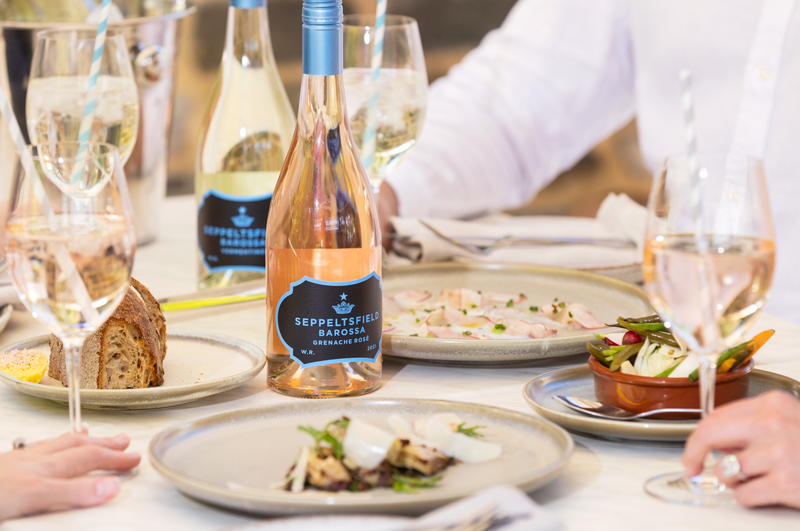 FINO Seppeltsfield opened its doors in the Barossa in 2014, led by Co-Founders – Executive Chef, David Swain and Front of House extraordinaire, Sharon Romeo.
Today, we see new Head Chef, Daniel Murphy take the reins, with over 10 years experience, having refined his culinary expertise working for some of South Australia's leading restaurants. With a passion for showcasing local Barossa and South Australian produce, his focus is on simple dishes that respect ingredients, in order to interpret the location best. Daniel honed his skills in the kitchens of award-winning 'Eleven' and 'Appellation Restaurant at The Louise'.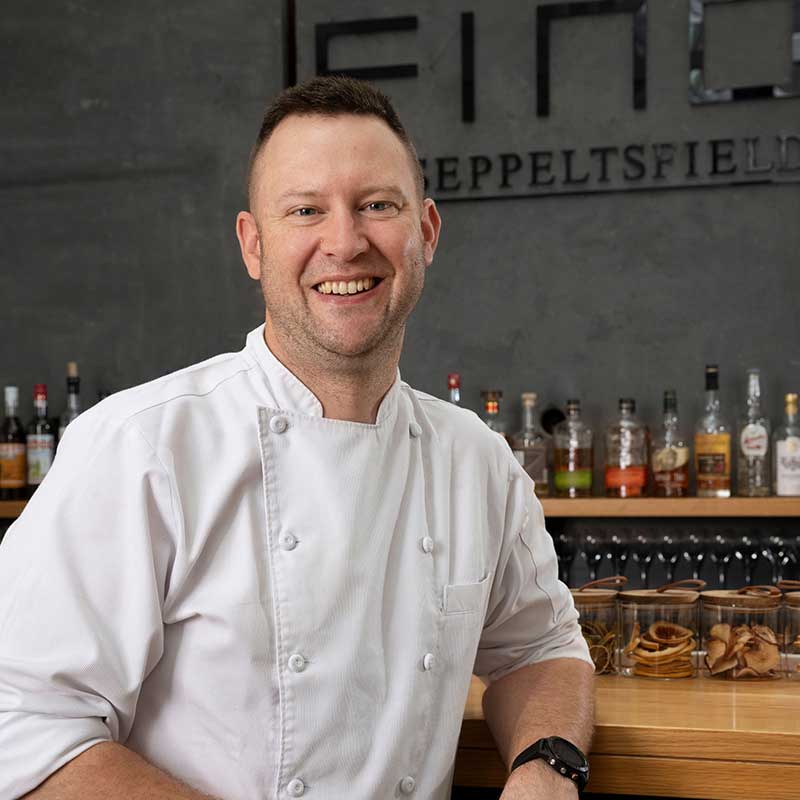 Owner and Executive Chef, David Swain, FINO Seppeltsfield said 'It is a pleasure to welcome back Daniel to FINO Seppeltsfield, having worked with us here as Sous-chef when we initially opened. His food philosophy compliments our approach of progressive regional dining with a focus on produce and its provenance, the importance of connection to the region, its culture and our customers".
Head Chef, Daniel Murphy, FINO Seppeltsfield adds "I am thrilled to be joining the team at FINO Seppeltsfield and very much looking forward to re-connecting with the Barossa community and being part of the world class Seppeltsfield Estate. But most of all, working with the team to elevate the FINO Seppeltsfield long lunch experience".
To celebrate Daniel taking the reins, today we also see a new menu that celebrate FINO Seppeltsfield's ongoing commitment to showcasing the very best produce from the Barossa and South Australia and Seppeltsfield Wine pairings, with highlights including:
Spencer Gulf Kingfish crudo, white radish, pear
Spencer Gulf yellow tail Kingfish crudo with white daikon radish, spring onion oil and green apple gently cooked in Henschke Verjus and a dressing made from the roasted bones of the Kingfish, wakame, ginger and lime juice.
Paired with Seppeltsfield 2021 Barossa Vermentino
Spencer Gulf Prawns, grapes, fermented chilli, ajo blanco
Spencer Gulf King Prawns, split and simply cooked under the grill with olive oil and salt, a fresh grape salsa, fermented chilli and an ajo blanco sauce made with local almonds, garlic, our spent bread and sherry vinegar.
Paired with Seppeltsfield 2021 Barossa Grenache Rose
Lamb croquette, beetroot, labna
Hutton Vale lamb croquette made from the shoulders and legs of the lamb. We spice braise the lamb overnight with a rich brown stock made from roasted lamb bones. Then the next day we shred the lamb and spice it with a light vadovan spice mix, orange juice and confit leeks, which is then pressed and crumbed using our leftover FINO signature sourdough bread. We cut through the richness with pickled beetroots sourced from the Barossa farmers market, cardoons from Ngeringa and Fleurieu yoghurt.
Paired with Seppeltsfield 2020 'No EC3' Barossa Tinta Cao, Tinta Amarela, Touriga
Wagyu brisket, savoy cabbage, black vinegar
Mayura Station Full Blood Wagyu Beef Brisket braised overnight in a Chinese style masterstock, young savoy cabbages charred and warmed in the masterstock, accompanied with a fresh radish salad, the radishes sourced from the Barossa Farmers Market with the sauce made using the spent masterstock as a base, adding a black pepper, ginger and coriander paste, a touch of chilli and chinese black vinegar for balance.
Paired with Seppeltsfield 2020 Great Terraced Vineyard Barossa Grenache
Basque Cheesecake
Basque Cheesecake served with caramelised honey from the Barossa Farmers Market, Barossa fresh figs, Barossa Carlyle Farm walnuts and thyme from Murphy's home grown garden in Nuriootpa.
Paired with Seppeltsfield 1922 100 Year Old Para Vintage Tawny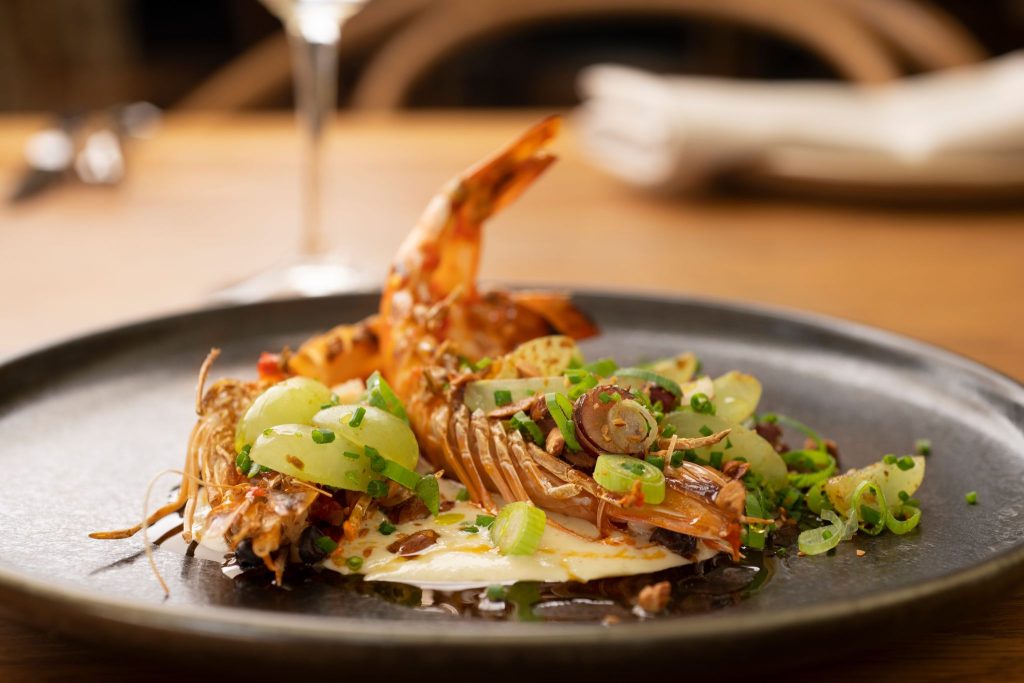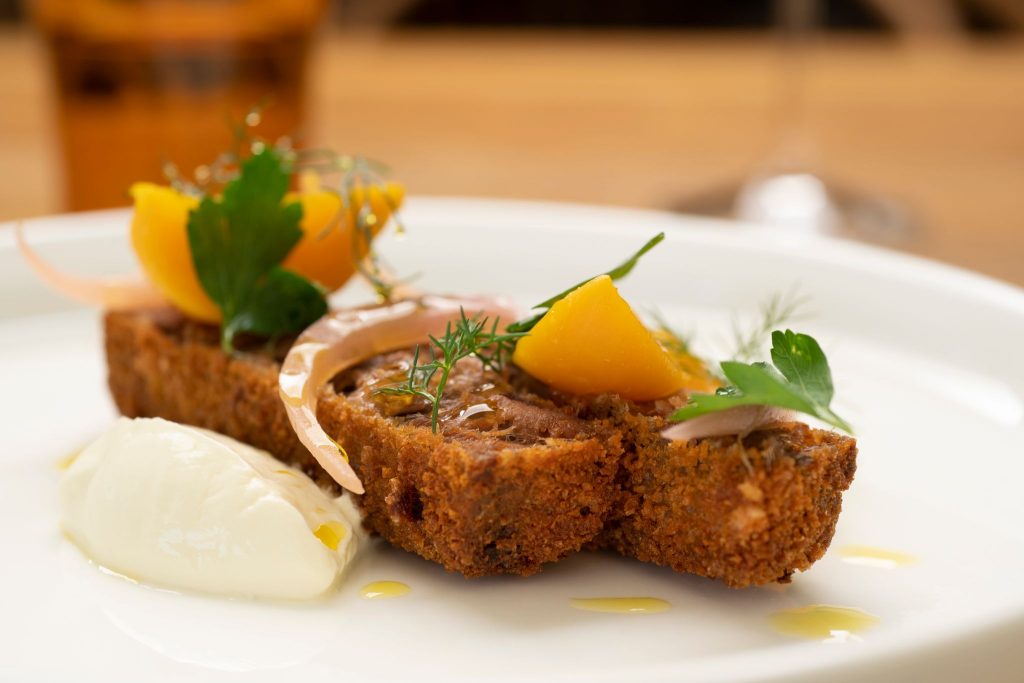 FINO Seppeltsfield is open 7 days a week for lunch only and bookings are essential. The iconic courtyard is subject to weather conditions.