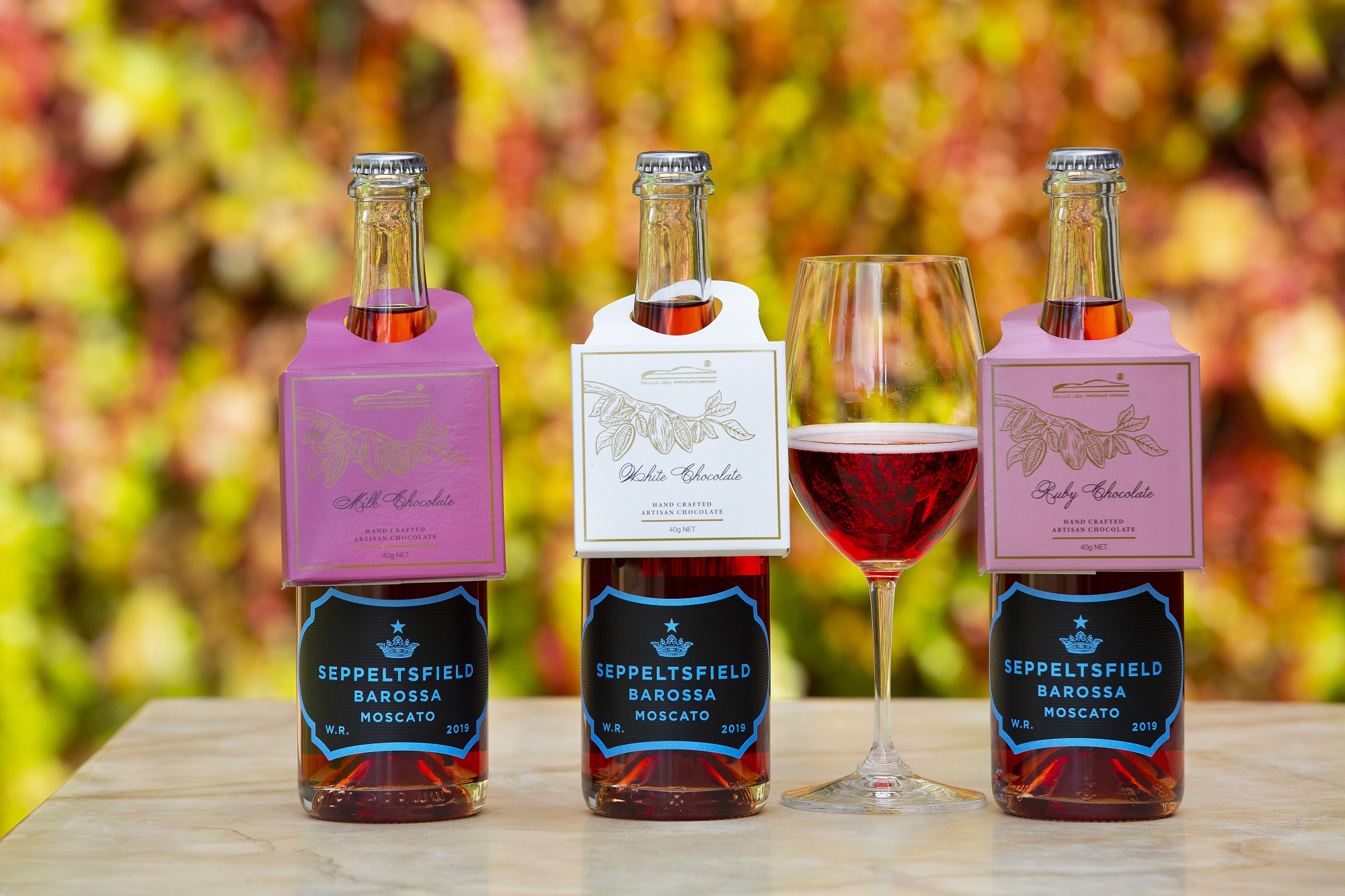 Today we celebrate 'World Moscato Day' – and indeed our fifth consecutive vintage producing this much-loved wine at Seppeltsfield. 
Our Moscato is hand crafted from the Muscat a Petit Grains Rouge variety – grown in our Gomersal vineyard on the Western ridge of the Barossa.
Seppeltsfield, Winemaker, Matt Pick said 'A delightfully delicate and perfumed wine, showing fresh strawberry, and vanilla cream characters.'
We thought today was the perfect excuse to indulge in a decadent way at home – so we have partnered with our neighbours the Barossa Valley Chocolate Company to bring you a beautiful selection of hand-crafted artisan chocolates, that are the perfect pairing for our 2019 Barossa Moscato!
Pick adds, 'Start with the Ruby Chocolate – refreshing, strawberry coulis and cream, then move onto the White Chocolate – creamy condensed milk richness, very smooth, and definitely finish with the Milk Chocolate – showing delicious nutty goodness!'
Our 'Celebrate World Moscato Day Pack with Seppeltsfield' includes: 12 bottles of 2019 Barossa Moscato and 6 blocks (40 grams each) of Barossa Valley Chocolate Company hand-crafted artisan chocolates – 2 Milk, Ruby and White Chocolate, delivered to your door Australia-wide for just $240*. RRP $285.
Available for a limited time only via Seppeltsfield.com.au
Follow @Seppeltsfield #Seppeltsfield @Barossavalleychocolatecompany