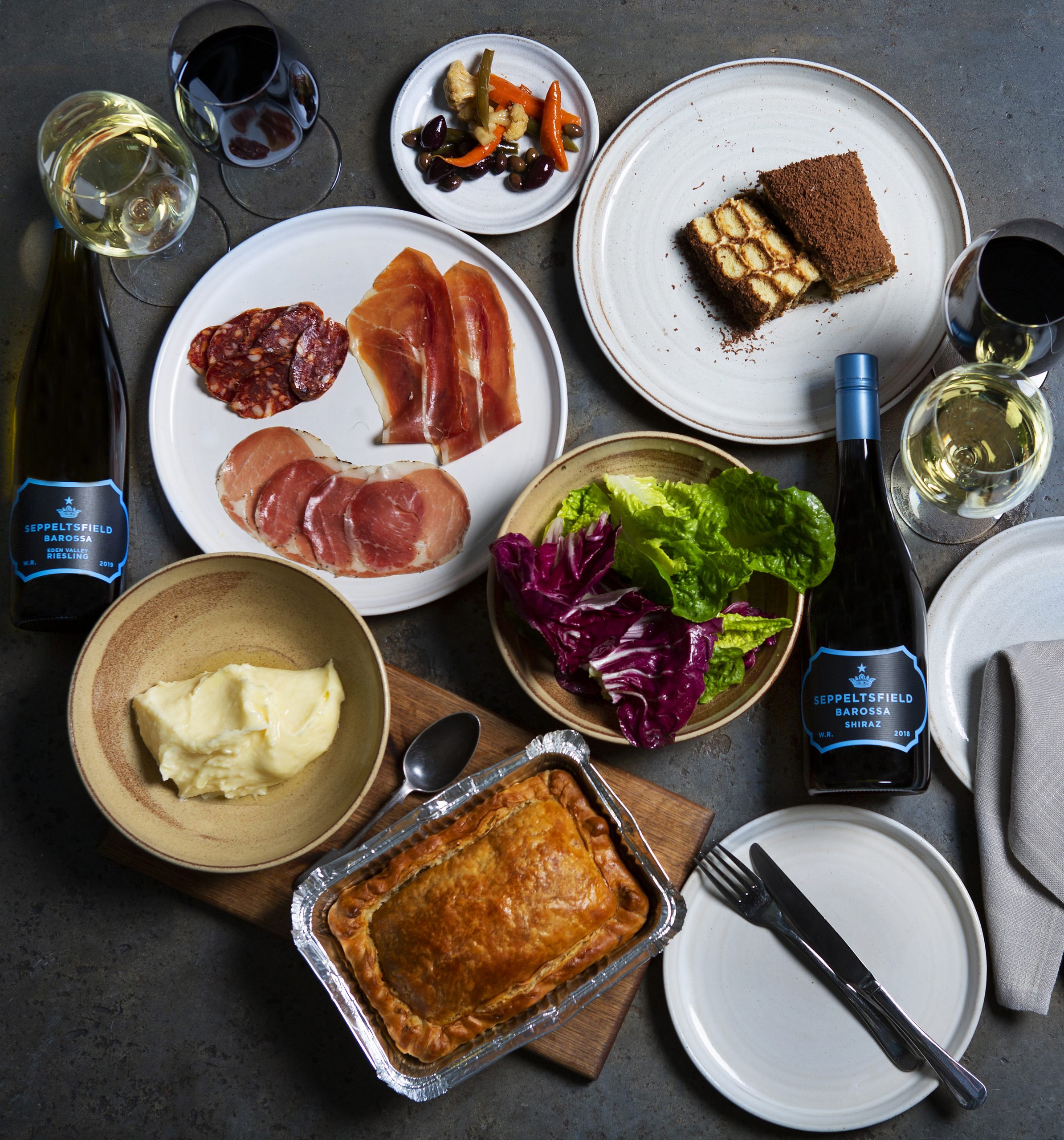 Spoil Mum this Mother's Day with FINO and Seppeltsfield Wines
Two South Australian icons, FINO and Seppeltsfield Wines are partnering to bring your Mum an indulgent Mother's Day 'FINO at home' dining experience – to be enjoyed in the comfort of her home this year.
This special menu, to be enjoyed for lunch or dinner, will include – FINO pickled vegetables and a selection of house cured salumi, FINO Shiraz pie with braised Hutton Vale lamb, Kalamata olives, tomato and Seppeltsfield Shiraz, with sides of mashed potato and a green salad, and finishing with Tiramisu. The dishes will be complemented with wines from Seppeltsfield – 2019 Eden Valley Riesling and 2018 Barossa Shiraz.
Owner-Restaurant Manager, Sharon Romeo, FINO said 'We are thrilled to introduce the new FINO at home concept – and given Mother's Day we are traditionally a full restaurant, a fitting time to launch really'. Owner-Chef, David Swain, FINO added 'The inspiration behind the Mother's Day menu was simple, we want to bring our most loved dishes to Mum's across South Australia – headlined with our nostalgic FINO Shiraz Pie, showcasing Barossan characters; Hutton Vale Lamb, Seppeltsfield Shiraz and Torzi Matthew's olives.
Seppeltsfield, Chief Winemaker and Mum of two, Fiona Donald said 'It's always a pleasure to work with FINO, our suggested wines complement this Mother's Day menu beautifully. Start with our 2019 Eden Valley Riesling – a dry Riesling showing typical citrus notes and mouth-watering acidity, then enjoy our 2018 Barossa Shiraz, a classic expression, that pairs perfectly with the FINO Shiraz pie – both generous and full flavoured'.
All Mum will need to do is set the table and pre-heat the oven to warm our FINO Shiraz pie – we'll provide the instructions!
There are only 100 FINO and Seppeltsfield Wines Mother's Day dining experiences available.
The FINO and Seppeltsfield Wines Mother's Day dining experience is $110 and is designed to feed 2 – 3 people.
Pre-orders are essential via: fino.net.au and will close Wednesday 6th May 2020 at 5pm – unless sold out beforehand.
All pre-orders must be collected from either FINO Seppeltsfield or FINO VINO Saturday 9th May 2020 from 3pm – 6pm.
For more information visit: fino.net.au
This will be the first of the 'FINO at home' series, a weekly menu determined by locally sourced produce, for more information keep an eye on the website fino.net.au or via social media channels @FinoSeppeltsfield @FinoVino_Adelaide
Follow: @Seppeltsfield @FinoSeppeltsfield @FinoVino_Adelaide #Finoathome #SeeSouthAustraliaFromHome
#Fino #FinoVino #Seppeltsfield