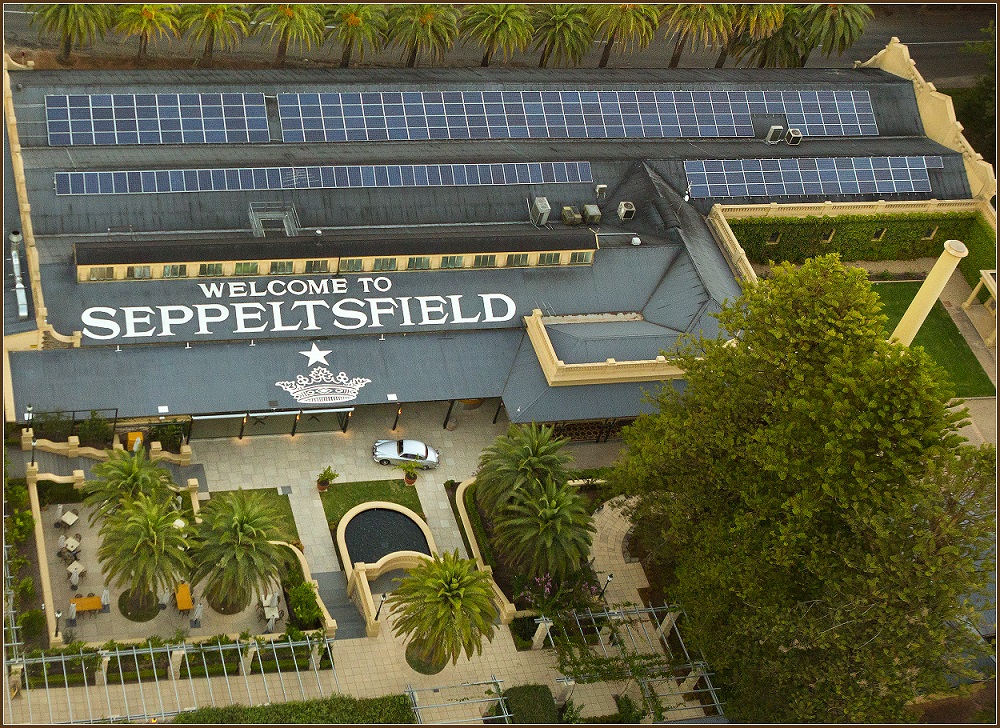 Seppeltsfield Wines has been crowned with the most prestigious award – 2019 Premier's Award for Service Excellence as well as 2019 Best Winery, Distillery or Brewery in South Australia, at the state's tourism awards night of nights.
The 2019 South Australian Tourism Awards, presented by Tourism Industry Council of South Australia (TiCSA) and the South Australian Tourism Commission (SATC) were held last night at the Adelaide Convention Centre, and brings together the state's leading operators across the tourism industry to recognise excellence.
The Premier's Award recognises South Australian tourism businesses for their "excellent service policies and procedures to building strong, long lasting customer relationships".
The 2019 Best Winery, Distillery or Brewery award to Seppeltsfield Wines follows the same in 2018 – giving the estate back to back 'best of' status.
Contributing to the wins were new initiatives including an immersive 'Village Discovery Tour' involving the Cellar Door as well as village partners JamFactory, FINO restaurant and Vasse Virgin, together with the release of the new Seppeltsfield branding and premium still wine range, a 167-year homecoming for the historic brand.
Managing Director, Steven Trigg, Seppeltsfield Wines said the two awards were "an incredible achievement for the entire team, it's the dynamic mix of people that make it shine and the 2019 awards are a credit to all of our village partners on site".
Proudly accepting the awards, Tourism & Events Manager, Nicole Hodgson, Seppeltsfield Wines added "we are delighted to see our unique modern day 'village' experience go from strength to strength – celebrating the winning combination of wine, food, craft, design and beauty".
The South Australian Tourism Awards were preceded by an announcement by the South Australian Tourism Commission last month that the state was enjoying a visitor boom, with annual spend reaching a record of $7.6 Billion. According to the SATC's most recent report, regional visitation, including that to areas such as the Barossa Valley, is up 19% and approaching nearly half of the total visitor spend across the state.
Seppeltsfield Wines will go onto represent South Australia at the Qantas Australian Tourism Awards in Canberra, Friday 6th March 2020.
The full list of category award winners, can be seen here.