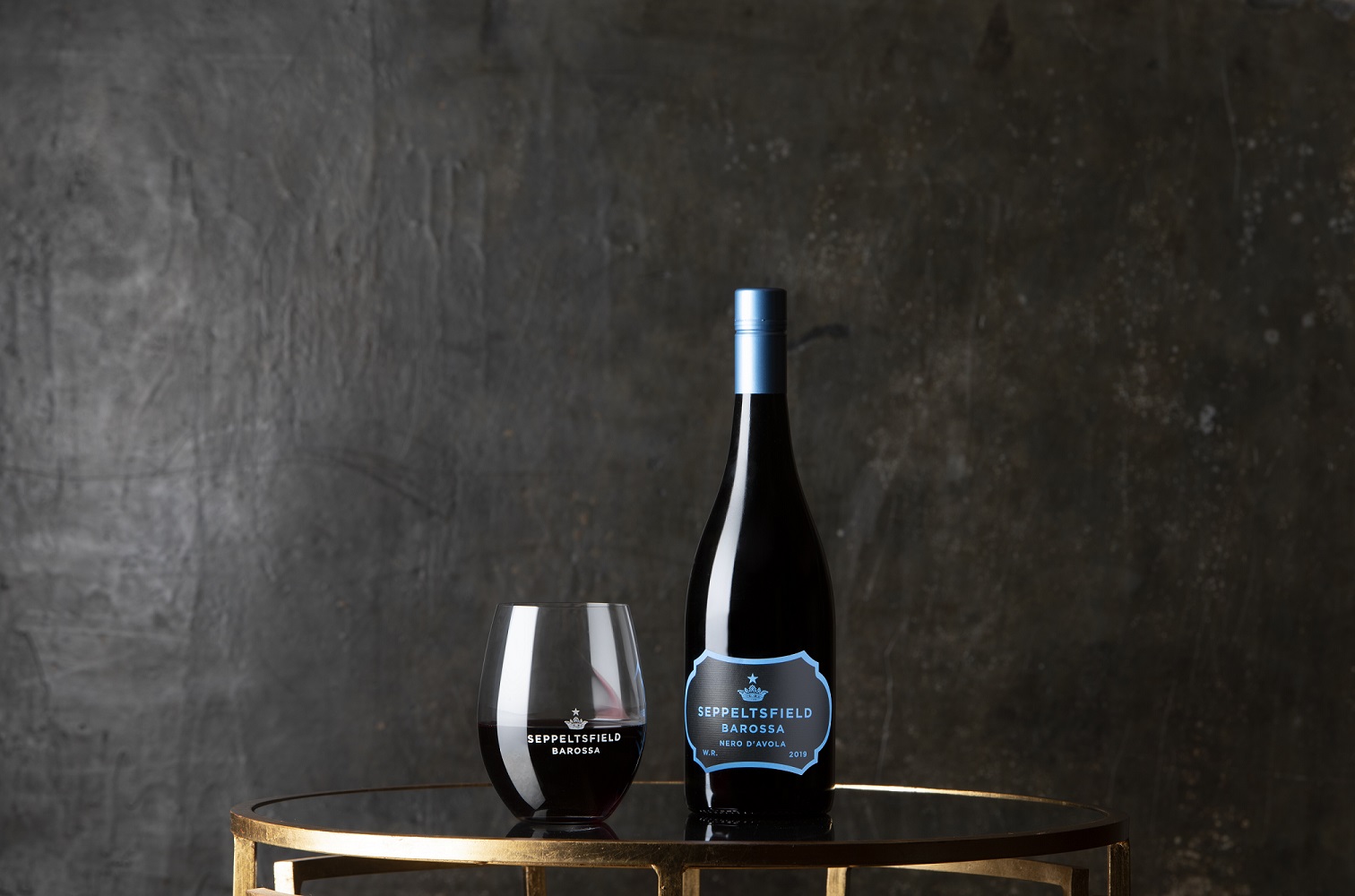 In a Barossa first, Seppeltsfield Wines have taken out the Sicilian native red variety Nero d'Avola – awarded Best Single Varietal at the Royal Melbourne Wine Awards.
The 2019 Seppeltsfield Barossa Nero d'Avola was awarded Trophy and Gold Medal for Best Single Varietal at the 2019 Royal Melbourne Wine Awards, an initiative of the Royal Agricultural Society of Victoria. The exotic red, more commonly found on the Italian island of Sicily, was planted by Seppeltsfield in 2013 under the encouragement of Executive Chairman and Proprietor Warren Randall.
Randall noted the variety's tendency to produce dark berry fruit with spice complexity whilst holding natural acidity, as well as the vine's physical ability to withstand warm and dry climates. In Sicily it is the most widely planted variety across the Mediterranean island.
A "nursery" of six acres on the estate's Western Barossa holdings running in East-West rows on classic Seppeltsfield red brown soils over slate. There are only a small handful of growers of the variety that currently exist in the Barossa.
Just six years later, and the very first vintage of Nero d'Avola Seppeltsfield has bottled, has trumped over 80 other entries in its category to take the trophy in Melbourne. The award also followed a Gold Medal this month at the Royal Adelaide Wine Show.
Senior Winemaker, Fiona Donald, Seppeltsfield wines said "We have been very patient with our Nero, investing time and effort into learning more about how this is best handled. Produced in our innovative 1888 Gravity Cellar, this bright and modern wine of purity and elegance, is to be enjoyed now."
Red wine enthusiasts will need to be prompt to get a share of less than 500 cases that are available globally, or be lucky enough to have enjoy now in Qantas' First-Class Lounges in Sydney or Melbourne.
The 2019 Seppeltsfield Barossa Nero d'Avola is available at the Seppeltsfield Cellar Door or via seppeltsfield.com.au