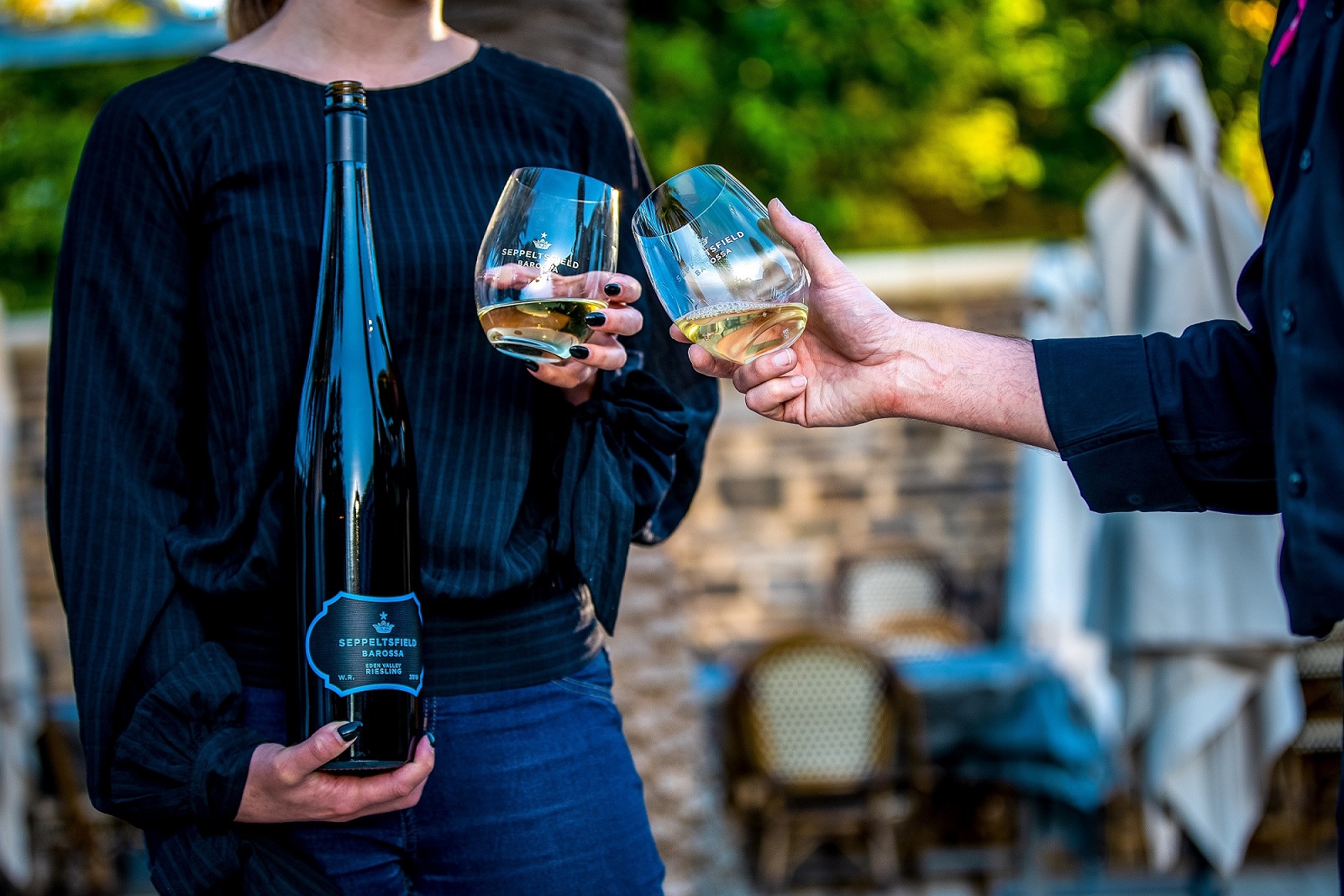 Seppeltsfield is the official wine partner of VOGUE Festival 19/20 in Adelaide. Presented by VOGUE Australia in partnership with the Rundle Mall Management Authority (RMMA), City of Adelaide and the South Australian Tourism Commission, 2019 marks the third consecutive year of this prestigious event.
From Thursday 17th October – Saturday 19th October, VOGUE Festival will take over the heart of the city with dozens of events celebrating Australian fashion, lifestyle, beauty and skincare. Rundle Mall shoppers will also have the opportunity to shop and enjoy a glass of Seppeltsfield wine at the VOGUE Festival Bar.
On Thursday, 17th October, before the retail festivities commence, award-winning restaurant Sean's Kitchen will host its annual VOGUE Kitchen Lunch to celebrate 60 years of VOGUE Australia, presented by VOGUE editor-in-chief, Edwina McCann, together with Head Chef Sean Connolly. Guests will enjoy wines from Seppeltsfield, paired with a three-course lunch.
Following in the stilettoed footsteps of the annual VOGUE Kitchen Lunch, the GQ Supper Club will continue the celebrations into the night, welcoming newcomers GQ Australia, the leading authority on men's fashion and lifestyle, to the table. GQ Editor, Mike Christensen and Sean's Kitchen, Head Chef, Sean Connolly will host the inaugural GQ Supper Club. In keeping with VOGUE Festival's new collaboration with GQ, Mike will be exploring the intersecting themes of gender and industry with guest panelists, Fiona Donald, Senior Winemaker, Seppeltsfield Wines and Paul Vasileff of Paolo Sebastian, sharing the contrasts and commonalities of their experiences as leaders in industries that are typically domains of the opposite sex. Guests will enjoy wines from Seppeltsfield Barossa, paired with a three-course dinner.
VOGUE Festival's VIP official launch will be held at Rundle Mall's 'Malls Balls' from 12pm on Friday 18th October, where guests will be greeted with a glass of Seppeltsfield 2019 Eden Valley Riesling poured from limited edition 1.5L magnums, whilst being welcomed by VOGUE Australia's editor-in-chief, Edwina McCann.
The VOGUE Festival Bar will be the best place to make a pit stop between all your shopping, located right near the 'Malls Balls' in Rundle Mall. Here you can purchase Seppeltsfield wines by the glass or bottle, as well indulge in nibbles by hospitality partner, Out in the Paddock.
Managing Director, Steven Trigg, Seppeltsfield Wines said "We are proud to be supporting South Australia's leading retail industry event, VOGUE Festival, a great excuse to head into Rundle Mall and join in the festivities over a glass of our award-winning Barossa wines".
The VOGUE Festival Bar will be open for a very limited time on Friday 18th October from 2pm – 8pm and Saturday 19th October 10am – 4pm.
For more information on VOGUE Festival 19/20 Adelaide go to rundlemall.com/vogue/ @rundlemall #VogueFestival
For more information on Seppeltsfield go to seppeltsfield.com.au @Seppeltsfield #Seppeltsfield