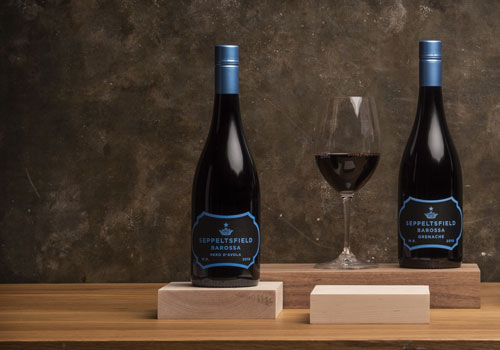 Two Seppeltsfield Barossa red varietals, both crafted without maturation in oak barrels, have taken out wins at the 2019 Marananga Wine Show.
The Trophy & Outstanding Success awards have been endorsed on two of Seppeltsfield's 'Village' range bottlings – the Barossa Nero d'Avola and Barossa Grenache – both of which are current-release AUD$25 wines.
The 2019 Barossa Nero d'Avola received the Barossa Vine Improvement Award and Trophy for Best Other Red Varietal/Alternative Wine of Show. The 2019 Barossa Grenache received a Gold Medal and The Appellation at the Louise award for People's Choice Wine of Show – blind-tasted and voted by public attendees of the show itself.
An initiative of the Gnadenfrei Lutheran Church, the Marananga Wine Show is Australia's only sub-regional wine show, and celebrates Barossan wines that originate from the Western districts of the region, including Greenock, Seppeltsfield, Marananga and Stone Well. The Western localities have long been regarded amongst the premier red wine growing areas of the Barossa, and home to some of its oldest vineyards.
Both of the awarded 2019 Seppeltsfield red varietals were grown on the Seppeltsfield estate and take inspiration from the Spanish 'vino joven' style, where wines are released young and often without maturation in oak. The style encourages aromatic brightness and immediate 'drinkability'.
The Seppeltsfield 2019 Barossa Nero d'Avola is the first release from the estate, after several years trailing the variety as one adaptable to low rainfall. Its ancestral home is the Italian island of Sicily, where it is grown on a hot, arid climate.