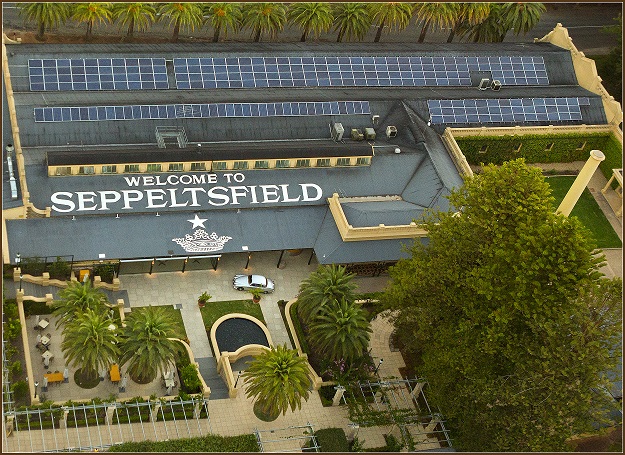 Seppeltsfield proudly represented South Australia at the Qantas Australian Tourism Awards (2018), alongside eight other recognised best in their category South Australian tourism businesses, being awarded silver on the national stage for the category of 'Wineries, Distilleries and Breweries'.
Announced in Launceston on Friday 1st March, Seppeltsfield's national silver recognition was complemented by another of the estate's village partners – Vasse Virgin at Seppeltsfield – who were awarded national bronze in the category of 'Best New Tourism Business'.
Seppeltsfield holds regional, state, national and international tourism endorsements – winner of the inaugural global 'Great Wine Capitals' Wine Tourism Services award in 2016.
Proudly accepting the Seppeltsfield recognition in Launceston, Proprietor & Executive Chairman Warren Randall and Tourism & Events Manager, Nicole Hodgson said the two awards were "an incredible achievement for the entire team at Seppeltsfield, we are all very excited as our iconic Barossa village experience continues to go from strength to strength".
"The opening of Vasse Virgin at Seppeltsfield in March 2018, has rounded out our unique visitor experience perfectly, offering all-natural handmade luxury skin and body care, made from local Extra Virgin Olive Oil, housed in our newly renovated 1882 Vinegar Factory".
In addition to a broader visitor experience, the Seppeltsfield Village is also home to FINO restaurant, JamFactory contemporary craft and design studios, Owen Andrews Barossa Catering and Segway Sensation SA.
Seppeltsfield village is open to visitors daily 10.30am – 5pm.