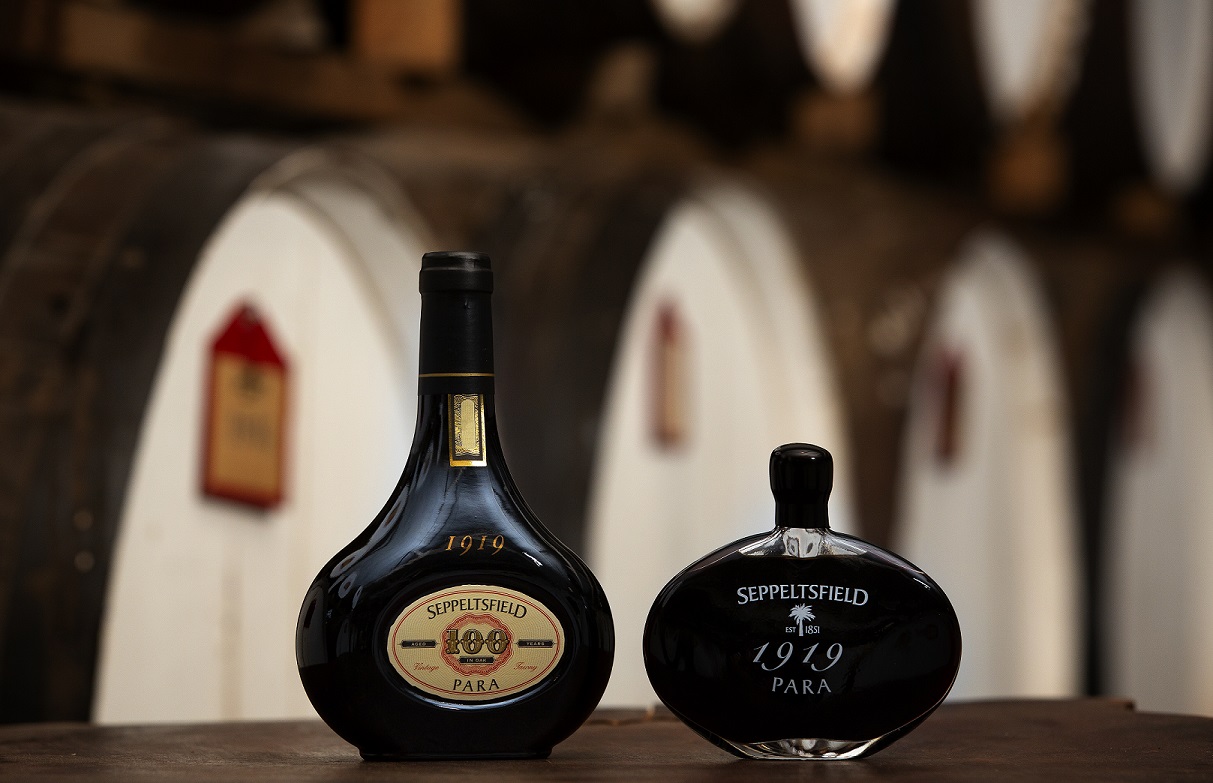 Seppeltsfield will unveil one of Australia's most significant wines on Wednesday, 20th February, with the 1919 100 Year Old Para Vintage Tawny being officially released.
The 41st consecutive 100 Year Old Vintage Tawny to be released from the historic 1878 Centennial Cellar, will have ever endured 100 Summers and 100 Winters maturing in oak.
The 1919 continues the lineage of releases first conceived by Oscar Benno Seppelt in 1878, which has gone onto become a legend within Australia's fine wine landscape.
The 1919 release was previewed prior to the official release at an exclusive Seppeltsfield member tasting held within the Centennial Cellar itself.
Seppeltsfield's members, many with extensive personal collections of previous 100 year old Tawny releases, were treated to the opportunity to compare a 101 Year Old Para Tawny (1918) alongside the 100 Year Old Para Tawny (1919).
Hosted by Executive Chairman, Warren Randall, and VIP Guest Manager, Nigel Thiele, guests were guided through an intimate tasting in the Centennial Cellar amongst the barrels themselves.
The 1919 100 Year old Para Vintage Tawny will be available in two size formats – 100ml ($700) and 375ml ($2000) – both of which are presented in hand-made Jarrah timber gift boxes and are individually numbered and authenticated for collection purposes.
Alongside the 1919 100 Year Old Para Vintage Tawny is also a limited 26-bottle-only release for each 'milestone' year: 1929, 1939, 1949, 1959, 1969 and 1979. These Milestone years in 375ml format allow for collectors or gift seekers to access wines to celebrate 40th, 50th, 60th, 70th, 80th and 90th anniversaries.
All Centennial Collection bottlings, including the 1919 100 Year Old Para Tawny, are available from the Centennial Collection menu at www.seppeltsfield.com.au
Seppeltsfield's Centenary Tour provides the opportunity to sample the 1919 100 Year Old and Birth Year Para Vintage Tawny direct from barrel and can be booked directly at www.seppeltsfield.com.au
Tastings of 1919 100 Year Old Para Vintage Tawny can also be enjoyed in Seppeltsfield's Cellar Door.