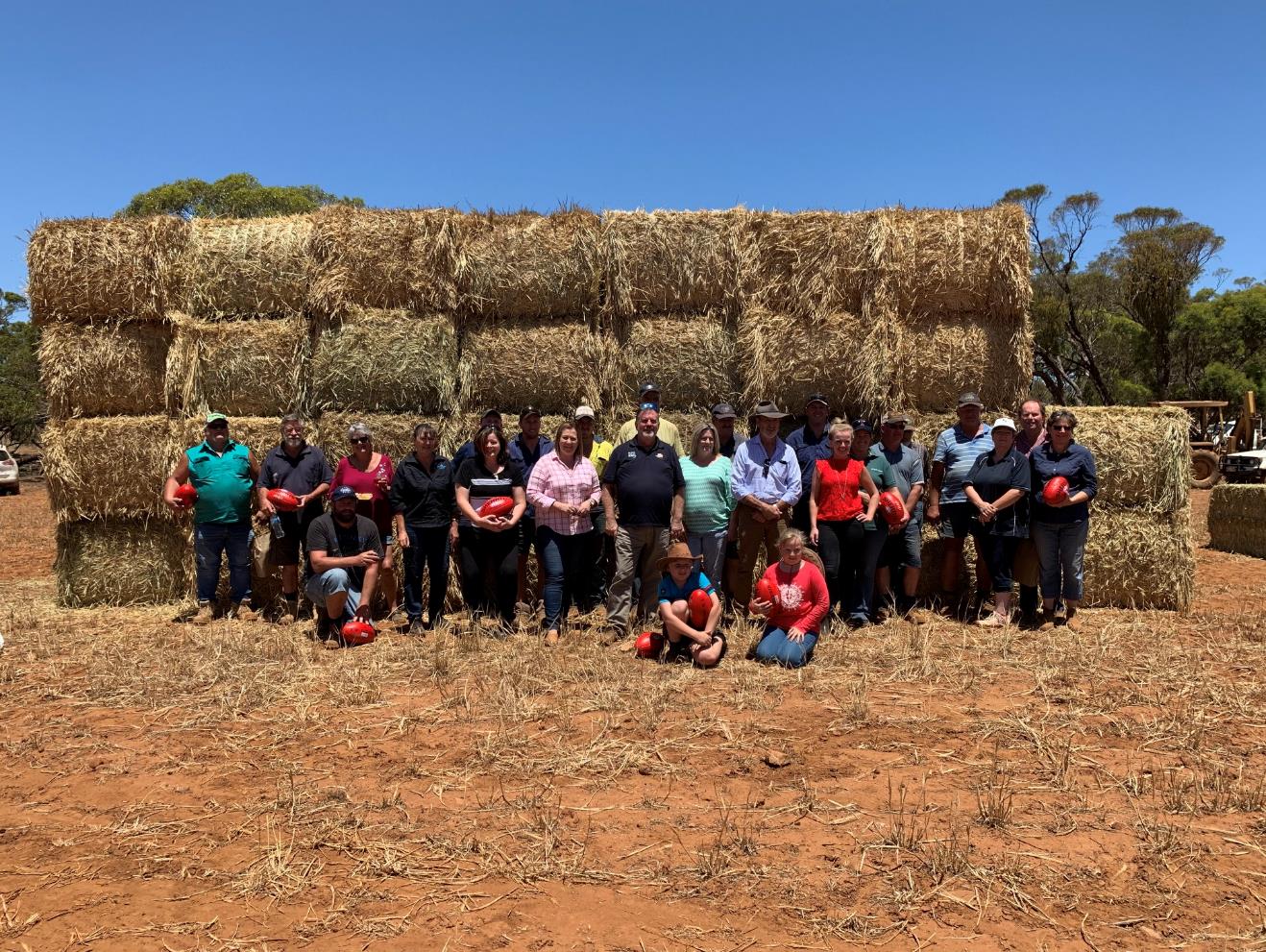 A strong sense of community spirit flows through the Randall Wine Group – Seppeltsfield, Quelltaler, Ryecroft and Tinlins.
It is the same spirit that inspired employees to donate money raised at their Christmas Party in December, through team activities performed on the day, towards Rural Aid and helping local farmers in need.
The Randall Wine Group donated $9,500 towards Rural Aid, which will provide a very generous semi-trailer, 100 tonnes of hay to local farmers and their livestock. Wayne Thomson, General Manager of Rural Aid was present at the event to gratefully accept the cheque, whilst providing insight into just how tough some farmers are doing it. Which in turn, further inspired employees to go that extra mile and collect non-perishable food and toys over the festive break, to those who need it most.
It was fitting a group of Randall Wine Group employees made the journey today to Eudunda for the 'hay run', meeting the farmers and their families first hand, hand delivering non-perishable food and toys over lunch, and even having a kick of the Sherrin footballs donated!
Warren Randall, Executive Chairman of Randall Wine Group explains it simply as "our opportunity to put smiles on the faces of farmers and their families who have experienced a very different Christmas to ours, giving our team a real sense of pride and fulfilment this festive season".
"We understand and appreciate how vital water is to our wine business, and like our farmers, we are at the mercy of the gods".