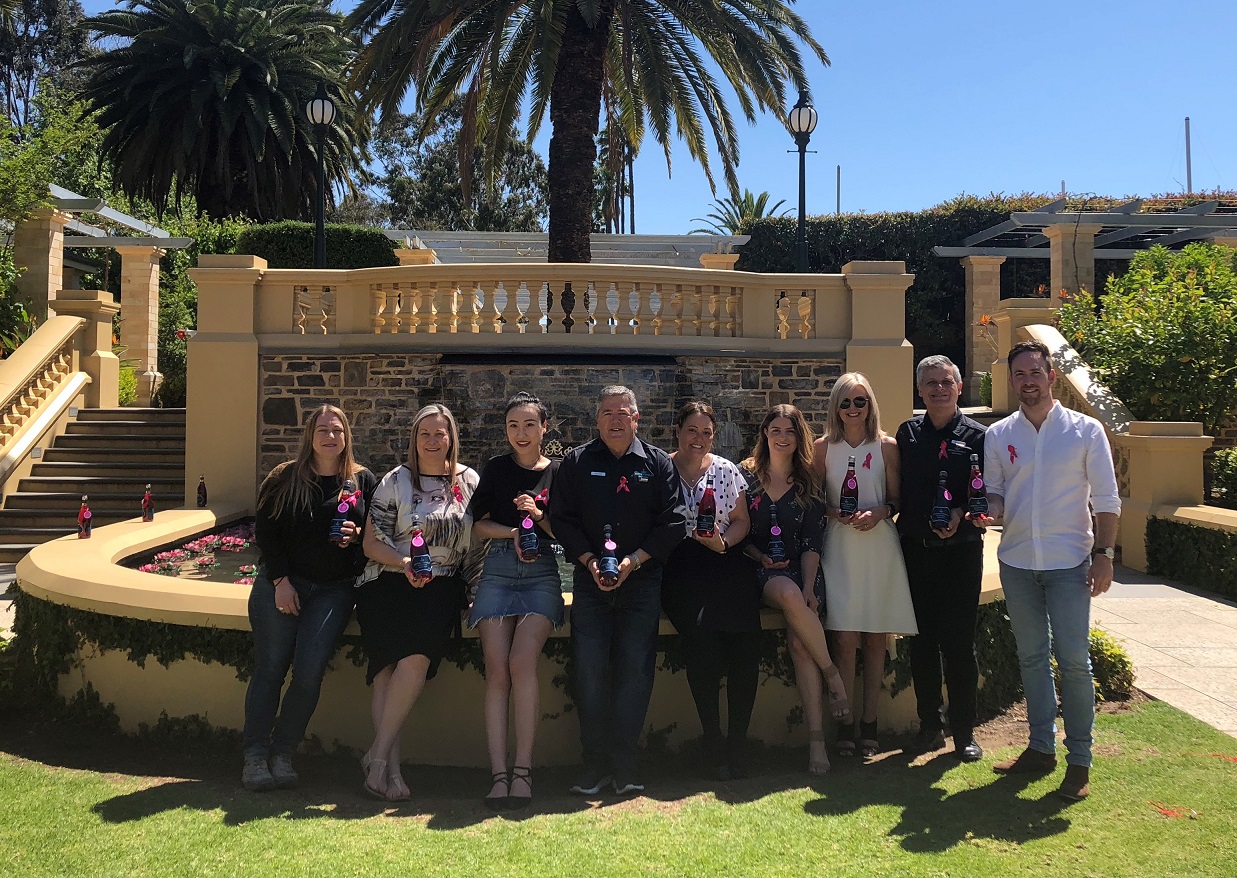 A strong sense of community spirit flows through the Barossa Valley's iconic wine estate, Seppeltsfield.
It is the same spirit that inspired the employees to begin their mission of raising funds towards Australian Breast Cancer Research (ABCR) – #MoscatoMission.
In line with Breast Cancer Awareness month, Seppeltsfield committed to donating 50 per cent from each bottle of Seppeltsfield Barossa Moscato (fittingly dressed in pink) sold in October, resulting in an incredible $10,317 provided to ABCR.
Many employees have been affected by breast cancer in some way, motivating the Seppeltsfield team to help support ABCR's vision for a future free from breast cancer.
Seppeltsfield General Manager Sales and Marketing Chad Elson said it was an immediate choice for ABCR to be their beneficiary through Breast Cancer Awareness month.
"With several employees having family members directly affected by breast cancer, we felt partnering with ABCR through #MoscatoMission to raise funds for breast cancer research would align strongly to our community principles", Chad explained.
"On top of being able to contribute to ABCR's fundraising, it has given our team a real sense of pride and fulfilment".
Chief Executive Officer The Hospital Research Foundation said "We are thrilled to be chosen as the beneficiary of Seppeltsfield's #MoscatoMission and thank everyone involved. This incredible contribution will support researchers who are working tirelessly in the lab and in our local hospitals to prevent and treat breast cancer, saving the lives of so many Australian women."
Given the success of #MoscatoMission, Seppeltsfield are committed to continuing the partnership with ABCR into 2019 and beyond!