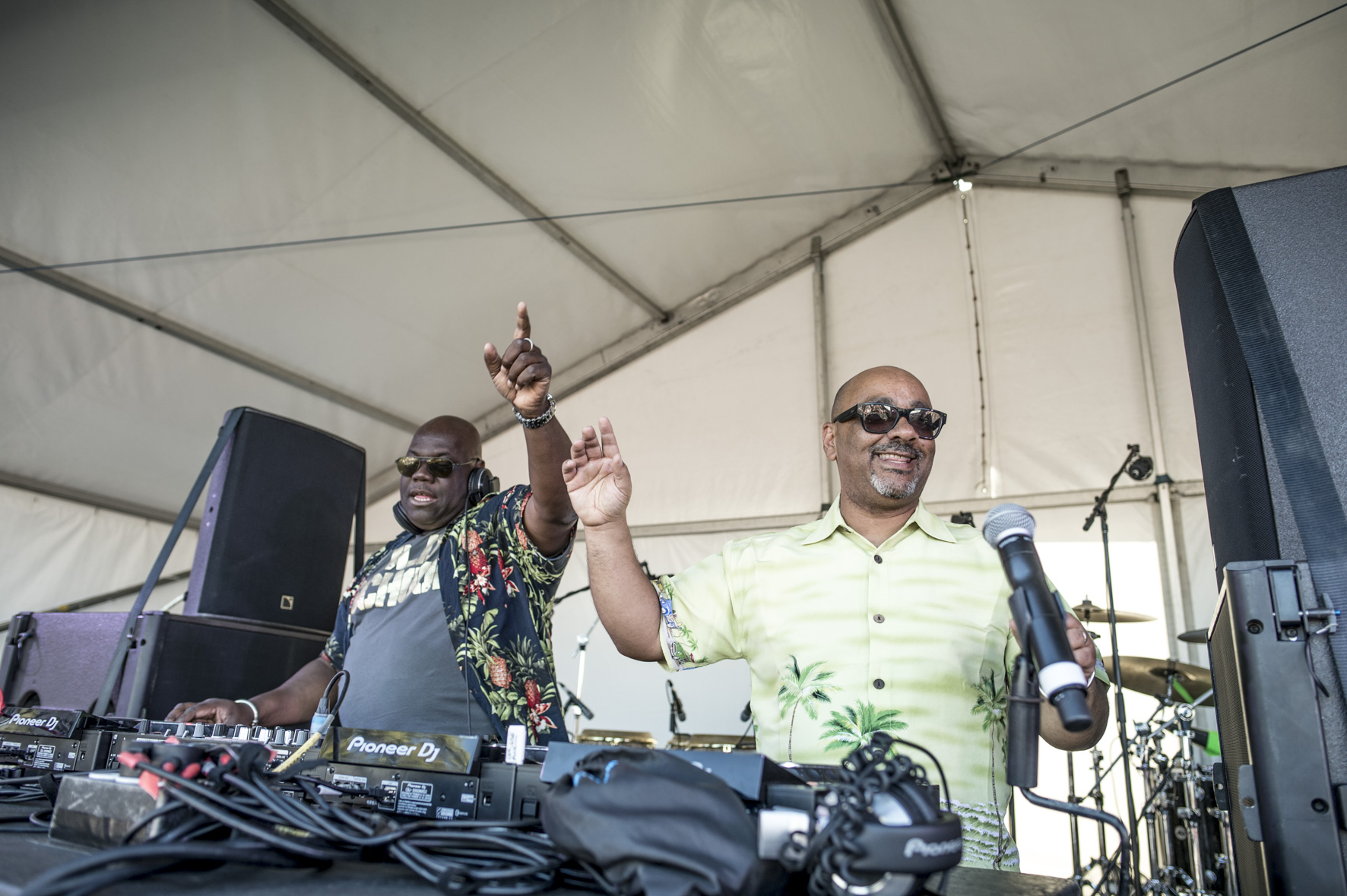 Adelaide's hottest music festival tickets have gone on sale today in a frenzy, with global DJ superstars Carl Cox and Eric Powell announcing their latest 'Mobile Disco' will pop – up at Seppeltsfield in the Barossa Valley – Sunday 25 th November.
The pair, who defined the international club scene in the 1990s and 2000s, will be in – residence at Seppeltsfield for one day only and their sole SA appearance of 2018.
Seppeltsfield – recognised as the world's premier wine tourism destination in 2017 – will be swapping vintage for vinyl, transforming into an outdoor dancefloor to host the Mobile Disco event.
Club hoppers are set for some serious nostalgia, with the pair promising a playlist of club anthems, funk, house and disco beats, with a showcase of Cox's and Powell's favourite tracks that have influenced them over the years.
Selling out their SA events in less than a week previously, Cox and Powell have raised the tempo again this year, calling in 1990s generation – defining vocalists Robin S (Show me Love) and CeCe Peniston (Finally) to join the Seppeltsfield party.
Carl Cox's fame within the clubbing scene is legendary – a resident DJ of Space nightclub on the Spanish party island of Ibiza for an astonishing 14 consecutive years. His boundary breaking stint earned him the title "King of Ibiza".
Eric Powell was one of the most sought after DJs of his generation, featuring at iconic club venues including Ministry of Sound, The End, Club UK (London), E-Works and Matrix (Berlin). He owns and continues to run Bush Records – one of the most recognisable and sought after dance labels in the world today.
On his announcement of Mobile Disco's coming to the Barossa, Powell commented: "We're honoured to have the opportunity to perform at Seppeltsfield – it's a winery that's steeped in history. And to be completely honest, I can't wait to get over there and try some of this 100 – year – old port that I've heard so much about."
Event Details
What: Carl Cox & Eric Powell's Mobile Disco; featuring CeCe Peniston & Robin S
When: Sunday 25th November 2018, 1:00pm – 9:00pm
Where: Seppeltsfield Wines, 730 Seppeltsfield Road, Seppeltsfield, SA
Tickets: From $75.26 pp, www.moshtix.com.au or direct link http://www.moshtix.com.au/v2/event/carl-cox-eric-powells-mobile-disco-2018/104606?SKIN=MD18&OFFERCODE=MOB18a3S4T
View 2017's event: https://www.youtube.com/watch?time_continue=4&v=IYPAyS2fDvc