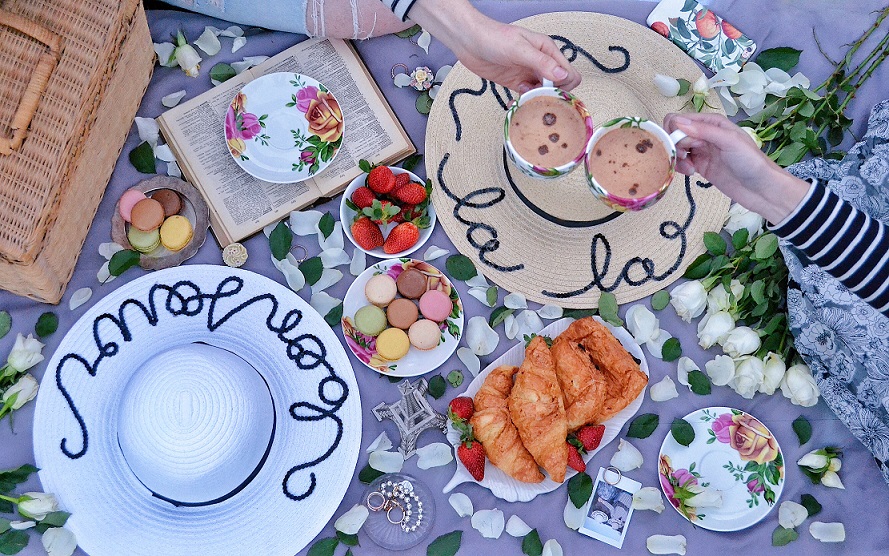 A Barossa winery tour with friends to warm the cockles of your heart in Winter. Sound dreamy? How about adding some of South Australia's best French artisan breads, chocolate, macarons, crepes and croissants to go with your glass of Shiraz – now that's deserving of a "hon hon hon" in your best French accent!
Get ready to don your beret and striped jumper, Bonjour Barossa, Seppeltsfield's French Festival, is returning on Sunday 8th July, with tickets on sale as of today.
Now in its 'troisièime' (third) year, Bonjour Barossa sees the Seppeltsfield estate reimagined into a Parisian style marketplace, bringing together food, wine and homeware vendors to the backdrop of French themed music and entertainment.
From puppetry to petanque, pastries to Pol Roger, Bonjour Barossa celebrates a blend of classic French food and cultural experiences, within the surroundings of Seppeltsfield's stunning 19th century architecture and laneways.
Highlighting the French food stall holders will be Adelaide-based Boulangerie 113, Mulots Patisserie, Chocolique, Les Deux Coqs, The Crepeire Cart and The Oyster Bar, who will join local artisans and products from Barossa Valley Cheese Co., Owen Andrews, Barossa Coffee Roasters and Barossa Valley Ice-cream.
A limited number of seats will also be made available to master classes and meet-the-maker opportunities, including Vasse Virgin (perfumery), Pol Roger (champagne), and Barossa Valley Cheese Co., whilst those inclined to simply sit, sip and savour can do so to the Parisian Jazz sounds of Louise Blackwell.
A sell-out experience in previous years, on-site Events Executive Chef, Owen Andrews, will offer a walking tour of some of Seppeltsfield's food culture sites, uncovering the estate's mythology with early Barossan cuisine.
"Le Petit" – a children friendly play zone – will also be available to families, with face painting, cupcake decorating, puppet shows and balloon twisting all on offer.
Tickets for Bonjour Barossa at Seppeltsfield can be pre-purchased for $15, inclusive of a wine glass, from www.eventbrite.com and searching "Bonjour Barossa". Children's pricing also available.
Keep up-to-date with everything Bonjour Barossa by following the official Facebook page at www.facebook.com/bonjourbarossa