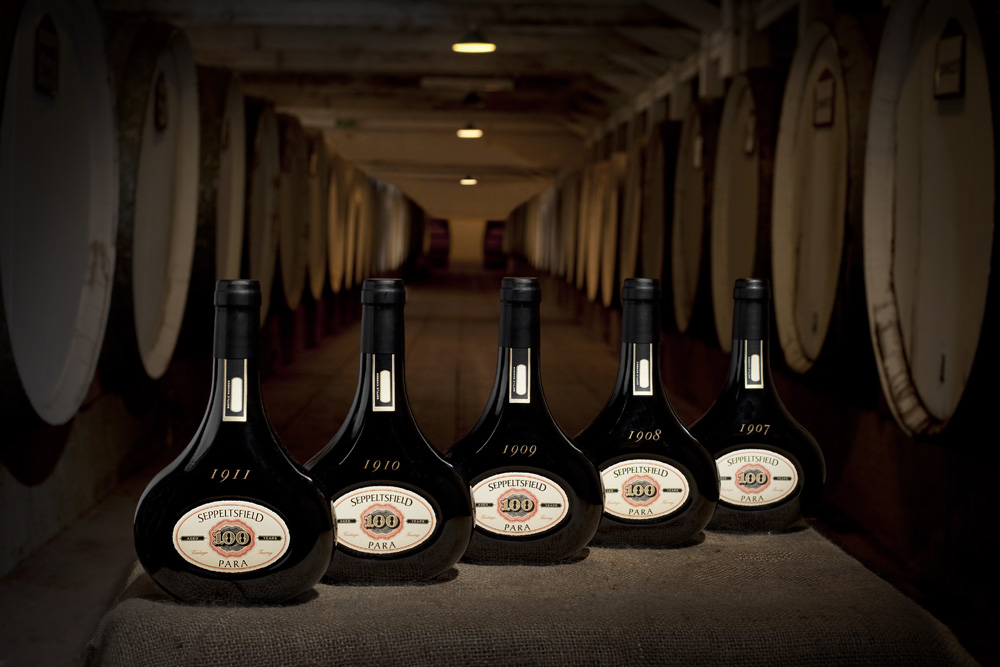 A chronology documenting the complex history of Australia's longest standing wine label will be released this month, with the Barossa Valley's Seppeltsfield to unveil the Langton's Para Tawny Timeline.
The Langton's Para Tawny Timeline has been developed by 167 year old Seppeltsfield following over 12 months of archival research and cataloguing. The archive, which will be available through www.seppeltsfield.com.au from 20th February, will act as an online search tool for collectors and inheritors of 'Para' branded wine bottles – including the many ancient releases of Tawny from Seppeltsfield's famed Centennial Cellar. The timeline will provide users with a key resource to help identify and value private collections.
Until now, the history of 'Para' has never been formally captured. Originating from the name of the Barossa Valley's main river, it has remained resolute within Australian wine culture for over 11 decades, featuring on numerous fortified releases over the course of time. Crossing three ownership eras; B Seppelt & Sons, Treasury Wine Estates and modern day Seppeltsfield, Tawny bottlings featuring the insignia have been traced back to the beginning of the 20th century.
Over 400 release variants featuring the 'Para' brand have been discovered as part of the archival research undertaken by Seppeltsfield. Internal records as well as direct accounts from Seppelt family members (the founders of Seppeltsfield) and previous employees of B Seppelt & Sons have been used to assist in the compilation of data.
Perhaps the most notable, the 100 Year Old Para Vintage Tawny, was first released in 1978 (from the 1878 vintage), however bottlings of 'Para Liqueur' – recognisable by its iconic bell-shaped bottle – first emerged in 1953. The first vintage released was in celebration for the Coronation of Queen Elizabeth II.
Even earlier, 'Para' had been released by the then B Seppelt & Sons in 'red', 'white', 'old', 'medicinal' and 'invalid' labellings, in Australian circulation circa 1902-1918.
Seppeltsfield identified a growing customer interest in the history of Para Tawny, receiving a spike in enquiries over recent years with collectors seeking to identify and value their bottles. Recent performance of Para in secondary market auctions has also created renewed interest.
In its latest review of Australia's Top 10 performing Australian wines of increasing value year on year, Langton's, a wine auction specialist, noted 2 out of the 10 as Seppeltsfield Para Tawny bottlings. The 100 Year Old Para is also recognised as one of 21 Australian wines in the 'Exceptional' category of the current Langton's Classification of Australian Wine.
The Langton's Para Tawny Timeline will also be paired to the launch of Seppeltsfield's new PARAmedic bottle health check service. PARAmedic is a service conducted by Seppeltsfield's winemakers to recognise, restore and repair Para bottles. A successfully completed PARAmedic health check ensures collectors' bottles are in the best condition possible for ongoing cellaring, or secondary market sale.
An event to officially release the Langton's Para Tawny Timeline will be held at The Ivy, Sydney on Tuesday 20th February. Limited tickets remain, which will include a tasting of Seppeltsfield's 1918 100 Year Old Para Vintage Tawny. To explore the Langton's Para Tawny Timeline, click here.