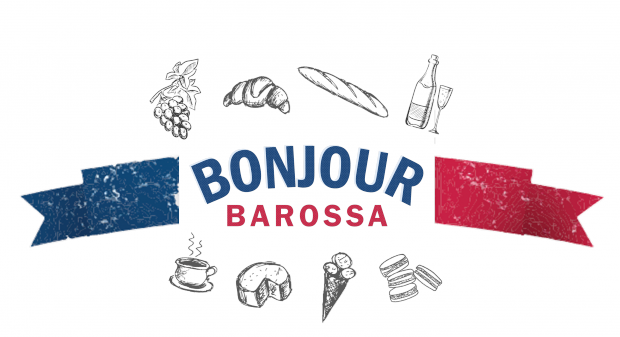 On Sunday July 10th, Bonjour Barossa will combine gastronomy and French cultural themes, including a range of market-style food, wine, homeware & fashion vendors, all under the roof of Seppeltsfield's 1920s Vintage Cellar.
The event will be held at Seppeltsfield in the week prior to Bastille (French National Day) and will also include culinary demonstrations by renowned cooking school, Le Cordon Bleu.
Among the indulgences to be found at Bonjour Barossa will be patisserie (pastries & desserts), boulangerie (breads & baked goods) and charcuterie (cured and smoked meats), along with other French staples of oysters, cheeses, crepes, coffee and ice-cream.
Adelaide French bakery, Boulangerie 113, authentic French patisserie Mulots and charcuterie specialist, Delicatessen Kitchen & Bar, are amongst the vendors who will be on-site for epicureans to discover.
Event-goers will also be treated to French pleasures by Seppeltsfield Event Chef, Owen Andrews. Classically trained in French cookery, Mr Andrews will be serving up hearty Beef Bourguignon and an Aprea (Sherry) seafood bisque.
Seppeltsfield's finest Barossa wines will be on offer and complemented by an exclusive Pol Roger Champagne Lounge.
Adding to the atmosphere in Seppeltsfield's Vintage Cellar will be Adelaide-based folk/Parisian jazz band, The Baker Suite. The five piece ensemble, including classic French accordion sounds, will be sure to transport Bonjour Barossa guests to the cobbled streets of Paris.
Families will also not be disappointed, with face painting, petanque (bocci) and tours by Segway Sensation SA also on offer throughout the day.
Tickets for the Bonjour Barossa event at Seppeltsfield can be pre-purchased for $10, inclusive of a wine glass, from www.eventbrite.com. Alternatively, entry will be available on the day for $15, inclusive of wine glass, children under 18 free.
Keep up-to-date with everything Bonjour Barossa by following the official Facebook page at www.facebook.com/bonjourbarossa and Instagram at BonjourBarossa (#bonjourbarossa).