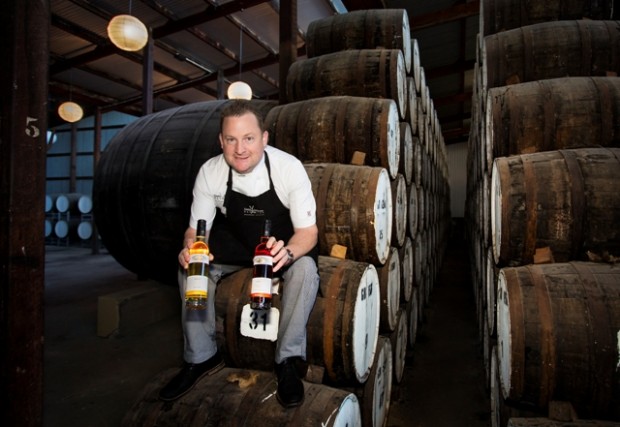 Seppeltsfield estate is turning to its 164 year old food history for inspiration, as it prepares for the next instalment of the successful unearthed@seppeltsfield pop-up event series this month.
The estate, in partnership with Events Executive Chef Owen Andrews, will be showcasing its 1920s Vintage Cellar for the unearthed@seppeltsfield event, which will take place on Friday 18th September.
The event series highlights the varied and often unknown 19th century winemaking buildings, cellars and vineyards on the property, where 'undergound' food and wine indulgences are offered to in-the-know public.
Unearthed@seppeltsfield's blend of a chef's table degustation experience as well as a public street food and wine lounge has become its unique signature. Previous events have included an 1877 Distillery, Terraced Vineyard and Cooperage, where live music by South Australian talent is added to the atmosphere.
The September 18th event will see adventurous foodies treated to an evening themed around the 1920s Vintage Cellar, as well as a modern twist on an early Seppelt family food staple – roast pork.
Chef Owen Andrews' eager interest in early Barossan food culture has unearthed a Seppelt family tradition of estate-reared roast pork feasts, regularly enjoyed when the family would entertain guests. "The pigs on site as part of the 1800s and 1900s mixed-farmed enterprise were fed grape marc from the winery and 5th generation Seppelts today still remember the family feasts", said Mr Andrews. "We are using this as our inspiration for our next unearthed@seppeltsfield event, where porchetta will feature on both the chef's table and street food menu", he added.
Mr Andrews says he is particularly excited for the street food menu, where what he calls the "ultimate Barossa sandwich" will be highlighted, centred on pork leg porchetta and crackling.
The Vintage Cellar, where fortified wine from the 1940s remains maturing in barrels, will further inspire Mr Andrews' degustation menu. Every dish for the limited seat chef's table will feature a wine element, carried through creative garnishes, glazes, sauces or marinades.
Mr Andrews will also provide chef's table goers with a sneak peak of Seppeltsfield's new catering kitchen, which is nearing completion in the Vintage Cellar. Guests will be invited to get hands on in the preparation of a dish on a tour of the kitchen's inner-workings.
Tickets for the chef's table (24 seats only) are $195 per person including wine pairings, with the public wine lounge free entry and pay-as-you-go food and wine