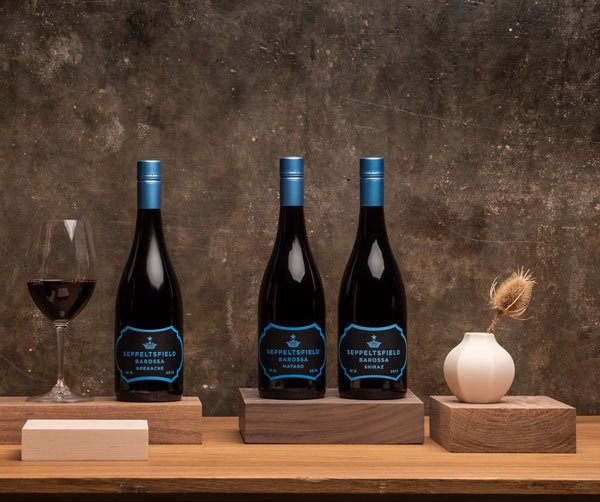 Seppeltsfield have taken out the prestigious Barossa Wine Show award for Best 2019 Dry Red Wine, Class 19 – The Seam Trophy, as well as a Gold Medal and 96 points for the 2019 Barossa Grenache.
The Great Terraced Vineyard, which surrounds the Seppeltsfield estate, is comprised of 60 – 80-year-old bush vine Grenache plantings which Senior Winemaker, Fiona Donald, explains "Our 2019 Seppeltsfield Barossa Grenache is hand-picked from our iconic Great Terraced Vineyard and crafted into a 'joven' (no oak maturation) style which allows the fruit to shine and delivers a wine with brightness, substance and drinkability".
Further to this, the inaugural release of the 2019 Seppeltsfield Barossa Mataro received a Gold Medal and 95 points, with the 2019 Barossa Vermentino and 2017 Barossa Shiraz, both being awarded Silver Medals.
The annual Barossa Wine Show, first held in 1977, is seen as a showpiece of the region's very best wines in any given year. The wines must be made in Barossa from a minimum of 85% Barossa grapes. The elite judging panel includes winemakers, wine media and professional wine judges from around Australia and overseas.
The Seppeltsfield Village range of wines (RRP $25) are available from Seppeltsfield Cellar Door, Fine Wine retailers and through our online store at www.seppeltsfield.com.au