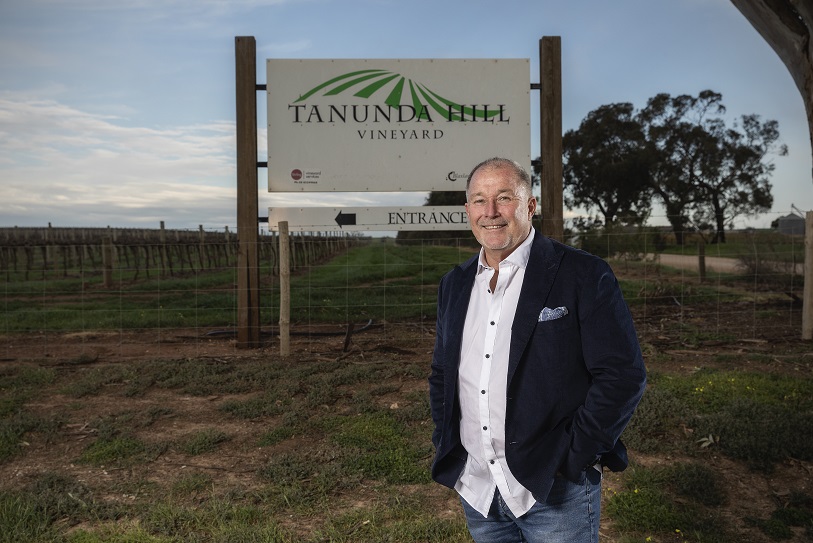 Seppeltsfield, Australia's most iconic wine estate has pulled off a 'statement acquisition' in the world-famous Barossa Valley.
Warren Randall, Executive Chairman, Seppeltsfield Wines, explained "this new acquisition of 800 acres of Tanunda Hill vineyards from a private investment group is a very powerful statement of intent from our business." It is two clear statements of intent; our belief in the importance of the Barossa as Australia's premier winemaking region, and our strong desire and commitment to supply the burgeoning demand for luxury Australian red wine in China.
"The acquisition of another 800 acres now brings our total vineyard holdings in the Barossa to 4,000 acres, the largest ever vineyard holdings by a single producer in the Barossa Valley since vineyards were first planted by European settlers in 1843 (176 years ago). This brings Seppeltsfield holdings to 20% of the Barossa's total red vineyards, putting us in a strong position to consistently supply in excess of 12 million bottles of Barossa luxury red wine to the world."
More recently, the recommissioning of the 1888 Gravity Cellar has revitalised the estate's prowess with still wines. Our luxury Barossa red wines are crafted in the Gravity Cellar, which enables gentle colour and tannin extraction – now a coveted modern-day winemaking practice. Mr Randall added "that all of the fruit from our new acquisition will be made into luxury wine in the Gravity Flow Cellar".
The Barossa is recognised as one of the top five wine growing regions in the world, alongside Bordeaux, Champagne, Tuscany and the Napa Valley. It is a very rare opportunity to acquire 800 acres of prime vineyards in one of these 5 regions. Indeed, it is a "once in a lifetime opportunity."
The most recent acquisition complements our famous Seppeltsfield Barossa Estate, which was recently recognised as one of the "Top 50 Vineyards in the World" alongside Chateau Mouton Rothschild, Chateau Margaux and Veuve Clicquot.