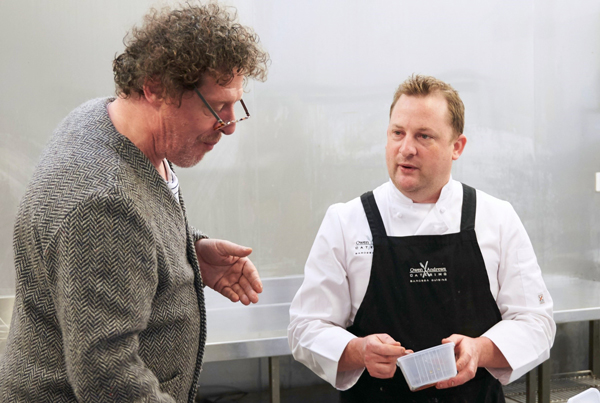 Seppeltsfield Barossa, Events Executive Chef Owen Andrews, has received an honourable mention in the 2019 Savour Australia Hostplus Restaurant and Catering Awards, being recognised as small caterer of the year.
Heading the service of weddings, corporate functions and private functions on the estate for up to 500 people, Owen Andrews has been calling Seppeltsfield Barossa home since 2013.
Leading the way in small catering Owen and the team at Owen Andrews Barossa Catering, have also been awarded Australia's Best Small Caterer in 2015, 2016 and 2018.
The Australian Restaurant and Catering Awards for Excellence program is about delivering recognition to those restaurateurs and caterers that excel in their field and Owen Andrews said 'He was overwhelmed with gratitude to be recognised on the national stage.'
Owen Andrews will be headlining the food offering at Grapes of Mirth, Seppeltsfield Barossa on Saturday 7th September 2019, tickets available here.
To enquire about hosting your next function at Seppeltsfield Barossa, with Owen Andrews Barossa Catering, please enquire here.