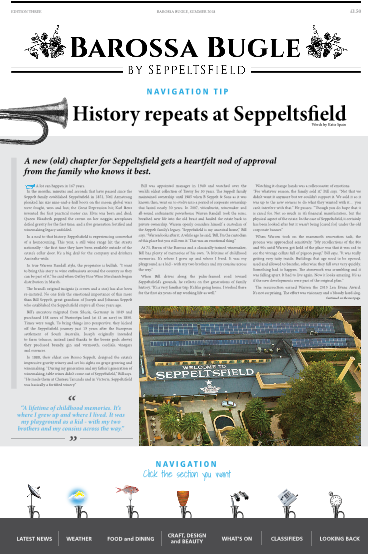 The tabloid-style Seppeltsfield newspaper, Barossa Bugle, edition three is here. Barossa Bugle by Seppeltsfield has been created to provide a wrap of latest news from the estate and a little taste of Barossan culture (with a touch of cheeky humour added…)
You can view the interactive version of Barossa Bugle here, and it's best viewed in Internet Explorer, Chrome or Safari.

From weather, what's on, food & dining and art & culture updates, to the latest member-only specials for our Community of comrades, we're sure you'll enjoy the Bugle.
*Printed copies available from the Seppeltsfield cellar door. Please note the member specials contained are valid until January 31, 2019*