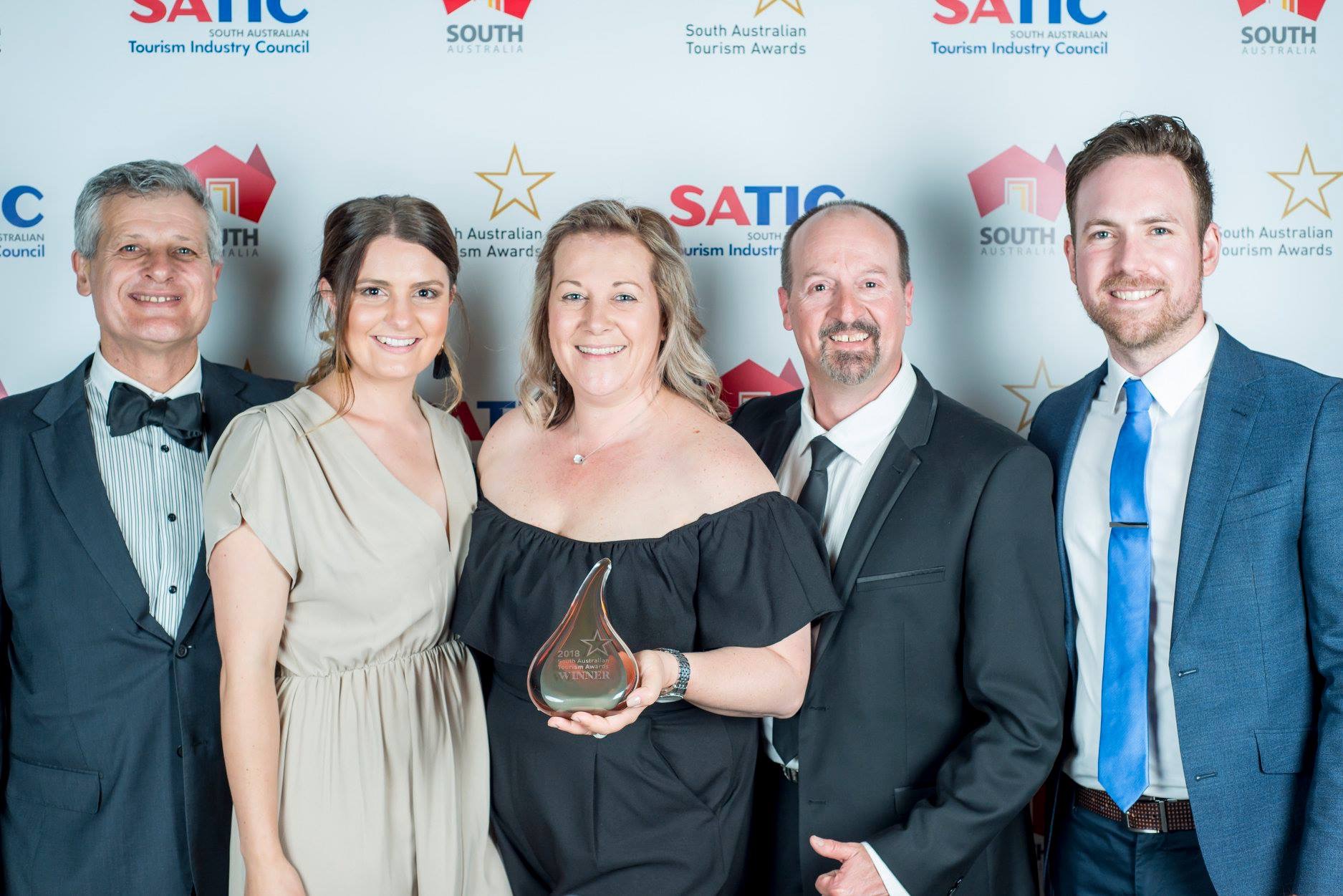 Seppeltsfield Barossa has been crowned the 2018 South Australian Tourism Awards category for best wineries, distilleries or breweries.
The South Australian Tourism awards were announced at the Adelaide Convention Centre on Friday evening, with guests embracing the theme 'Outback under the stars' and celebrating the state's leading businesses making significant contributions to tourism, co-ordinated by the South Australian Tourism Industry Council.
Accepting the award, Tourism and Events Manager, Nicole Hodgson, said the award was "an absolute thrill for the team at Seppeltsfield and we look forward to competing on the national stage on the first of March 2019".
Further to this, Vasse Virgin at Seppeltsfield made their debut at the 2018 South Australian Tourism Awards, winning the category for new tourism business, in their first year of entry! Hosted in the newly renovated 1882 Vinegar Factory, Vasse Virgin offer the ultimate in olive oil experience and opened the doors in March 2018.
Seppeltsfield cellar door and Vasse Virgin at Seppeltsfield are open daily 10.30am – 5pm.