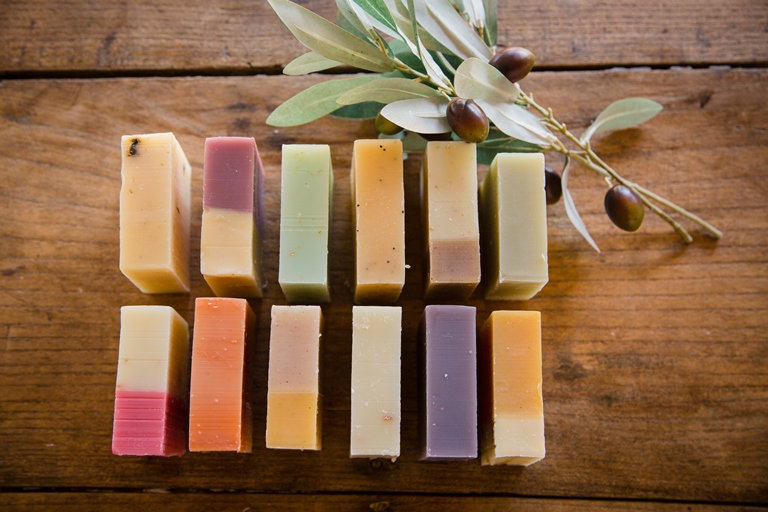 After 12 months of consultation, planning, construction, and an enormous amount of elbow grease, Australian owned and operated skin care brand Vasse Virgin is now opening the doors to its latest soap factory in Barossa Valley, South Australia.
Housed in the newly-renovated Vinegar Factory at Seppeltsfield, Vasse Virgin's visitors will be able to witness the production team at work; speak with experienced staff about the skin care, processes and ingredients; or test and try for themselves the luxurious range of natural products.
The second factory is a long-held dream of Vasse Virgin's Managing Directors, Edwina and Louis Scherini, who began the company's humble journey from their sheep farm in 1996. Edwina says the manufacturing of natural olive oil based soap and skin care products was born from a need to soothe the sensitive skin of her three young children. "Louis has an Italian background… so we knew of the healing powers of extra virgin olive oil", she says, "… honestly, we started with just a bucket and a wooden spoon in our own kitchen. Pretty soon word of mouth spread, and the soap became extremely sought after."
Today, the brand includes an extensive range of natural skin care, with everything from shampoo and massage oils to facial moisturisers and foot scrubs. Every product is currently handmade on site at the Wilyabrup based factory in Western Australia. Using closely-guarded recipes, the production department produce in excess of 120,000+ products annually, which are sold through Vasse Virgin's own stores, online, and by export. This is the first time a Vasse Virgin site has been opened outside of Western Australia, with another retail outlet also situated in the famed surfing town of Margaret River.
Nestled amongst Seppeltsfield's other tenants of FINO restaurant and the atelier Jam Factory, Vasse Virgin joins an all-star cast of local producers. Edwina Scherini says, "One of the things that excited us about this location is that it's embedded within the history of the region, easy to get to, but is still its own destination; a great shopping experience, with a full day of other activities available to visitors throughout the complex [of Seppeltsfield]."
At the helm of this exciting location, the new CEO of Vasse Virgin Barossa Valley, Ashley Keegan, said "Ultimately it will be the combination of amazing products, passionate people and a spectacular sense of place that are coming together to create what we think is a unique visitor experience." Acknowledging the unfortunate shift in recent times that has resulted in a loss of manufacturing or production taking place in South Australian facilities, he says there will be further opportunity for local growers and providers to enter Vasse Virgin's supply chain, along with the creation of more local job opportunities.
This unique visitor experience will provide a bridge for the gap in the already popular wine country, offering a simultaneous break from wine-tasting whilst fitting perfectly within the theme of the region. "There will be something for each of the senses… to encourage you to experience the complete range. Vasse Virgin Barossa Valley at Seppeltsfield is uniquely going to add to the amazing array of experiences that already make coming to the Barossa Valley a must-do for locals and tourists alike," says Keegan.
With the countdown now on to their opening weekend of 24th – 25th March 2018, the Vasse Virgin team are looking forward to showcasing the very best that nature has to offer to South Australian shoppers.
Learn more about Vasse Virgin and their complete product range and workshops here.