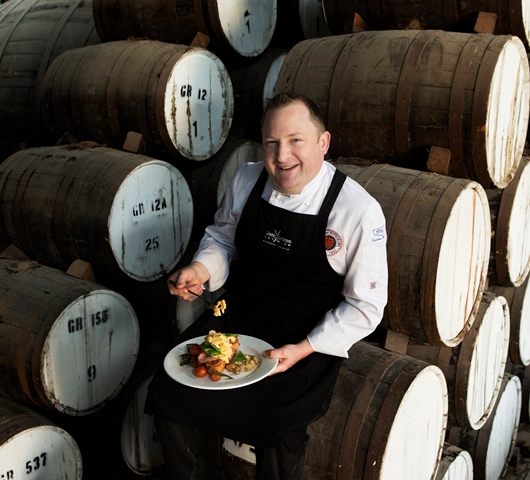 With over 40 events taking place in the 2017 Barossa Gourmet Weekend program and an influx of visitors expected, Seppeltsfield is looking after the often forgotten 'workers' this year, with an event dedicated to those who deliver the annual epicurean celebration.
Seppeltsfield will be presenting 'Feed the Workers' on Saturday 2nd September – an event inviting those who are working across the weekend in local businesses to down tools and "fuel up" on hearty Barossan fare.
In homage to the Seppelt family tradition of preparing daily meals for their employees, Seppeltsfield's Feed the Workers will offer locals a custom-cooked breakfast by estate chef Owen Andrews, live music by Colonel Mustard and a relaxed cellar atmosphere.
Highlighted on Channel 9's Today morning program this week, Chef Owen Andrews will be serving his Barossan breakfast with eggs cooked to order – guests invited to tailor their choice of poached, fried or scrambled.
"If you're a local in the hospitality industry, it's often difficult to venture out and enjoy Gourmet Weekend for yourself", said chef Owen Andrews. "Of course anyone is welcome to start their Gourmet Weekend trail with us, but this is particularly an opportunity for locals to relax with a generous breakfast, a glass of our region's finest and experience the hospitality for what many others will be travelling here especially for", he added.
Seppeltsfield, who were graced as offering the Word's Best Tourism Services at last year's Great Wine Capital's Global Network Awards, will also have its cellar door prepped to welcome Gourmet Weekend visitors for tastings and tours after the event.
Seppeltsfield's Feed the Workers commences at 7.30am, Saturday 2nd September, with breakfast cooking through to 12.00pm. Adult tickets $32.50, children's options available. Book at
www.barossagourmet.com