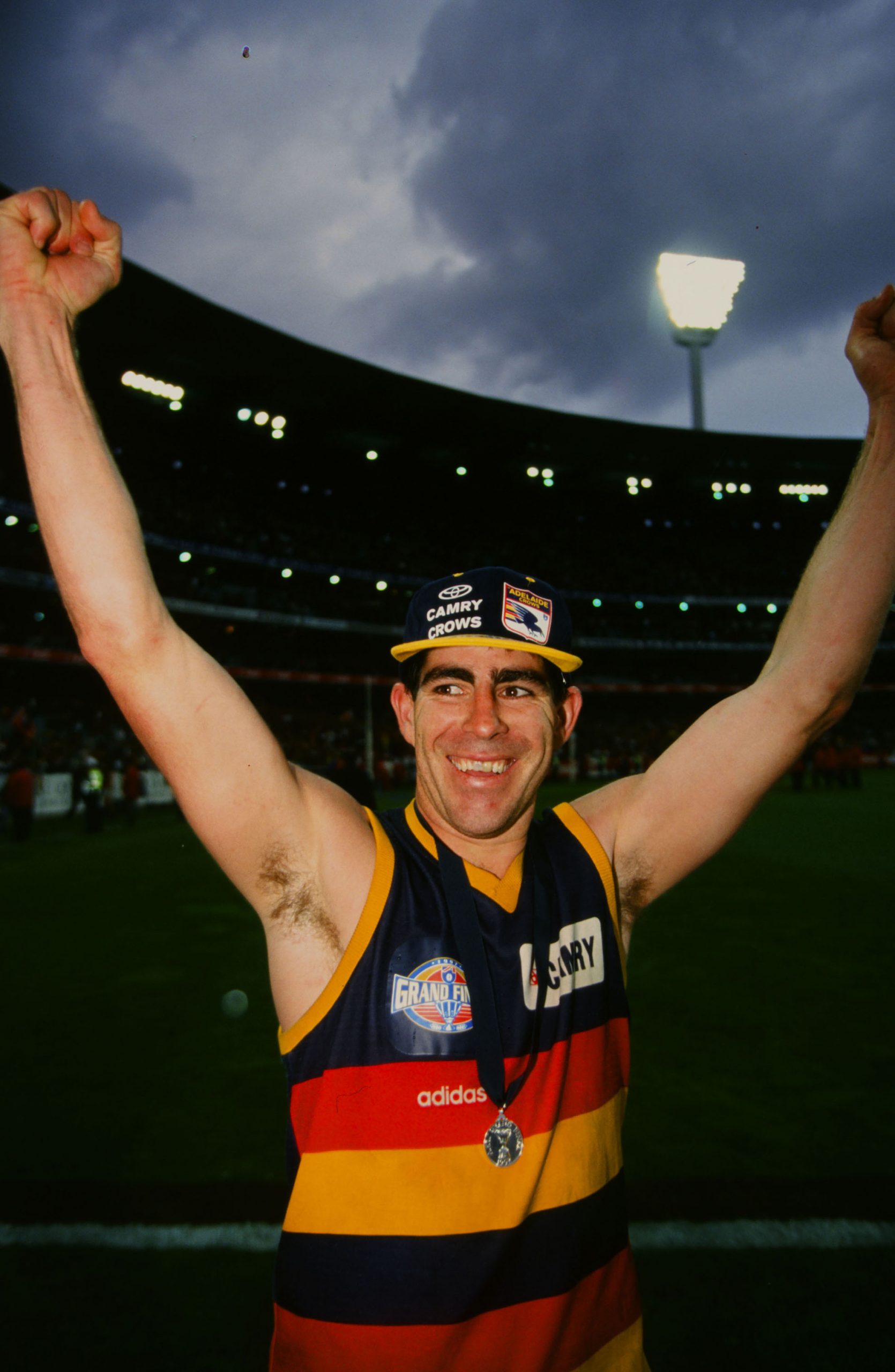 Seppeltsfield is adding footy to the list of flavours on offer this Barossa Gourmet Weekend, with AFL legend Darren Jarman to headline an Adelaide Crows Breakfast at the estate, Sunday 3rd September.
The 1997 Adelaide Crows Premiership player, whose six goal Grand Final performance is considered one of the club's most memorable, will visit Seppeltsfield to celebrate the 20th anniversary of the Crow's inaugural AFL Premiership.
Seppeltsfield will host Jarman and fellow 1997 team mate, Peter Caven, as they recall memories and stories from the club's historic win over a generous Barossa breakfast by estate chef, Owen Andrews.
To be held in the estate's Vintage Cellar on Father's Day, the Adelaide Crows Breakfast at Seppeltsfield will include a Q&A with Premiership pair, big screen highlights of the 1997 Grand Final and live music by local band, Colonel Mustard.
Seppeltsfield -who sponsor the Adelaide Football Club -are punting on the footy theme this Barossa Gourmet Weekend, with the event landing in the bye round before the 2017 finals.
Speaking ahead, Darren Jarman, who was inducted into The Australian Football Hall of Fame in 2007, said the Seppeltsfield event would be "an opportunity to recall an amazing era for the club, but also get excited about the prospects of this year." "20 years is a long time but I'm sure many Crows fans have great memories of the celebration that followed", he added.
Not just for the footy fanatics however, Owen Andrews' Barossan breakfast will be complemented by a Seppeltsfield wine bar, providing seasoned Gourmet Weekenders with the opportunity to indulge in authentic regional food alongside signature vinous offerings.
For Father's Day, dads will be invited to test out the ham strings, with a kicking target competition expected to be a highlight of the event.
Tickets for the Adelaide Crows Breakfast at Seppeltsfield are $42.50 each, including breakfast and first glass of wine. Children options also available. Book at www.barossagourmet.com