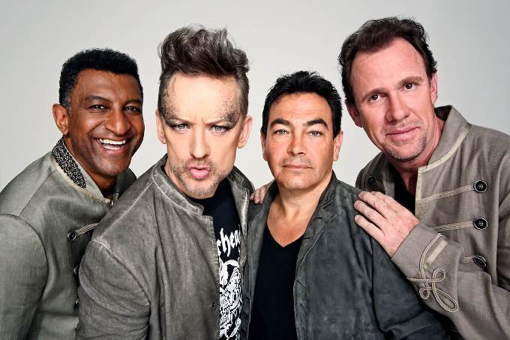 1980s iconic pop group Culture Club have confirmed a concert at Seppeltsfield in December, as part of a national Encore Tour announced recently.
The group, who is led by one of the greatest pop phenomena of all time, Boy George, will hit the Barossa for one night only on Friday 9th December.
Seppeltsfield will be Culture Club's only performance in South Australia, with fellow 80's bands 1927, Pseudo Echo and Real Life joining as supports.
Culture Club has enjoyed a return to fame in recent years, following the reformation of original group members in 2014 after a 15 year break from recording.
The band, most known for global hits "Karma Chameleon", "I'll Tumble 4 Ya" and "Do You Really Want to Hurt Me", are returning to Australia for encore shows, following a world tour which opened in Adelaide earlier this year.
With over 50 million record sales to their name, their Adelaide Entertainment Centre performance in June saw rave reviews and over 4000 fans revelling in a mix of Culture Club's original hits and new songs. "After the success of our June visit and the huge warm welcome we received from our Australian fans, we have decided to come back and do it all again – you simply can't get rid of us that easily!'', said the band.
The Seppeltsfield concert will be held outdoors in a twilight setting, gates opening at 6.30pm, Seppeltsfield Wines, 730 Seppeltsfield Road, Seppeltsfield, SA 5355.
Tickets are on sale Wednesday 19th October from $99, from www.ticketmaster.com.au