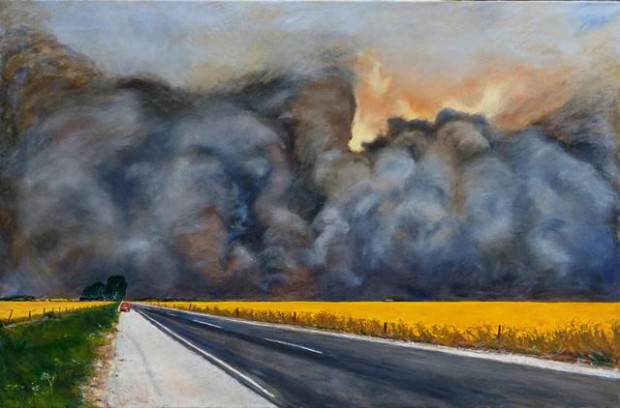 Seppeltsfield Wines, FINO restaurant and JamFactory At Seppeltsfield have rallied together to support the Country Fire Service through a combined donation effort, following the extensive mid-North fires throughout the region in November.
The collective businesses have donated $2948 as a result of a proportion of tour takings, gallery donations, retail sales and signature dish revenue. The donation represents further co-operation across the estate's respective wine, art and food interests, with a commitment to being community-minded and socially engaged.
The revenue will be directed to the CFS Foundation, which provides financial support to volunteer fire fighters and their families who have incurred disability, distress or misfortune resulting from their community service.
Seppeltsfield's vineyards on the Western ridge of the Barossa were threatened, with damaged incurred to parcels of vines adjacent to the Sturt Highway. Whilst CFS crews – including staff members of Seppeltsfield – were able to largely contain the fires from moving further East of the Sturt Highway, the estate itself was evacuated during the peak of the threat.
Employee's homes were damaged as the front moved through the surrounding districts of Freeling, Daveyston and Greenock.
Seppeltsfield Managing Director, Warren Randall, was heard providing the national radio broadcaster with updates, as vineyard staff prepared their own water tankers and equipment to defend property. "The brave men and women who volunteer their time to help defend lives and property deserve every recognition", said Mr Randall. "All visitors to Seppeltsfield this week will be adding to the support of the CFS. We hope this small gesture from the collective estate – and many others in the community doing the same – provides genuine support to those affected", he added.
To learn more of CFS Foundation, please visit https://www.cfsfoundation.org.au/